The Golden Globes awards show is one of my favorite red carpets to cover.
I don't know if it's the endless Moet thats flowing on the red carpet that makes everyone super excited to have a good time. Perhaps it's the awards show itself that brings the biggest in movies and television? Regardless, I LOVE working the Golden Globes.
My day on any awards show Sunday begins pretty early.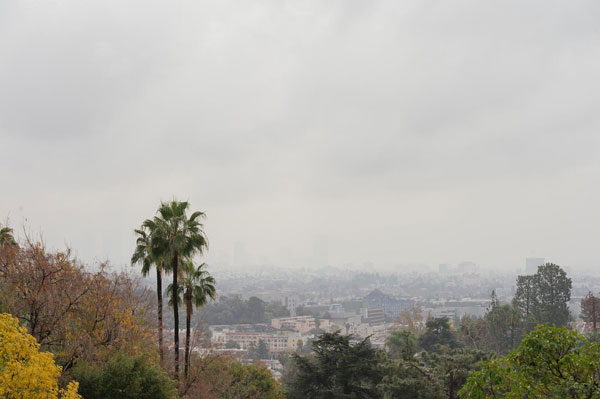 I start off by meditating to be calm and relaxed. I need to get as much energy in my system since I know it's going to be a long day.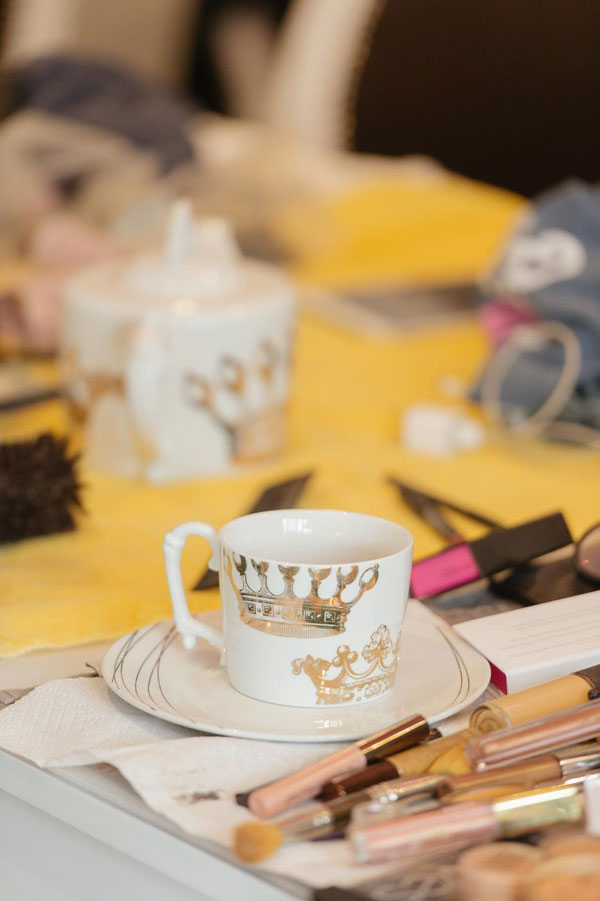 Before my hair and makeup team arrived to my house. My husband took me to breakfast to my favorite local joint Alcove. When I got back home, I drowned myself with caffeine.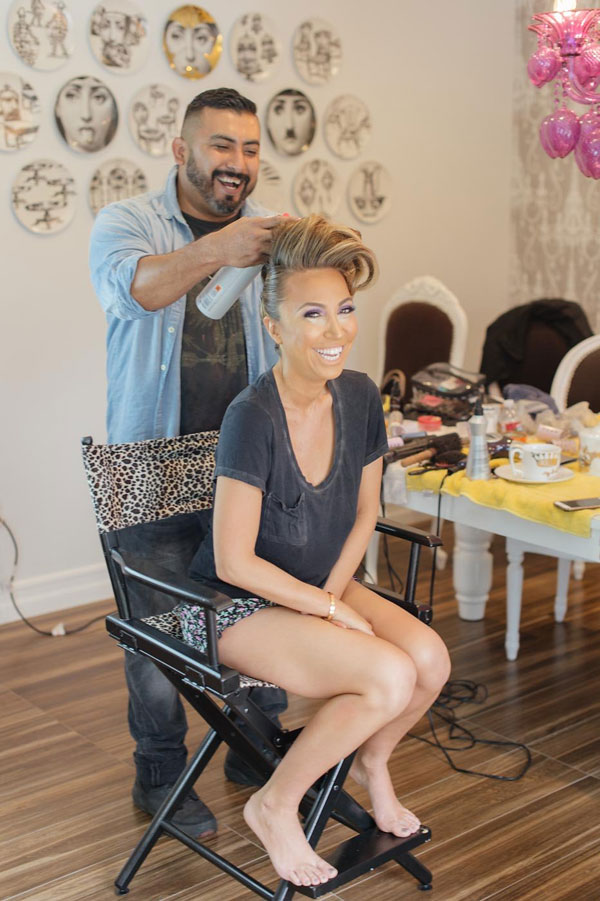 At 9:00 am my makeup and hair team Jose Cantue and Rokael Lizama arrive. We discuss my red carpet look. Since I was wearing a purple Michael Costello dress, Rokael wanted to work a similar eyeshadow shade created by Motives Cosmetics.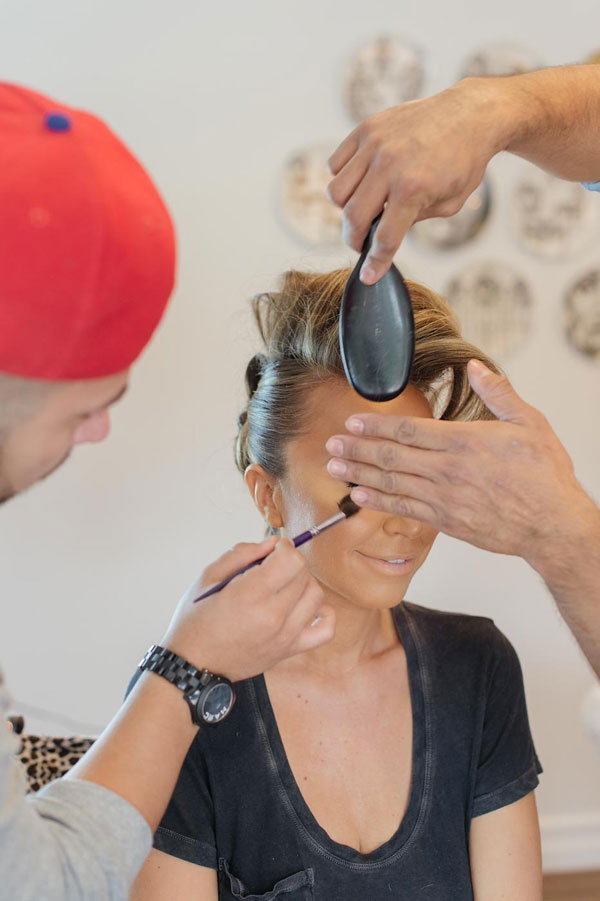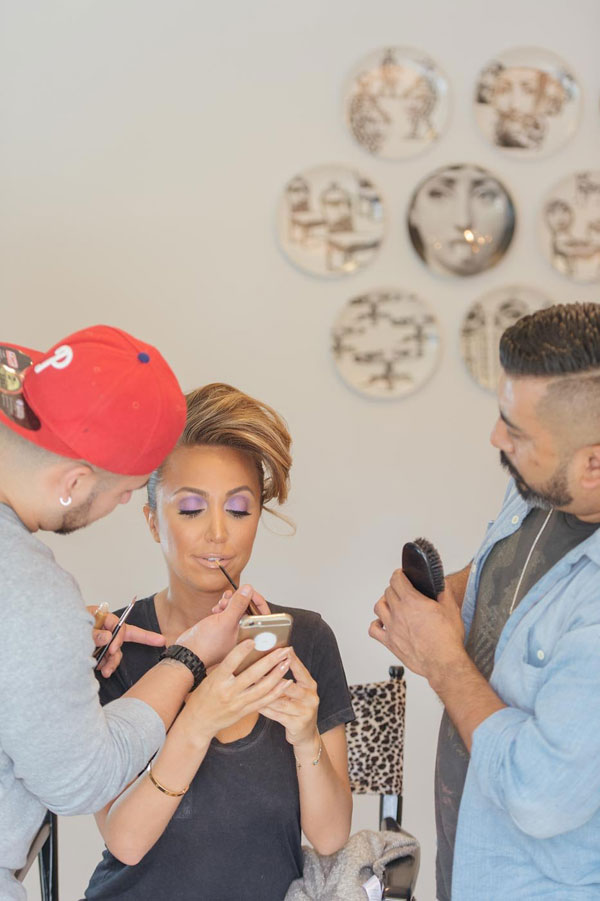 For my hairstyle, Jose wanted to do something very OTT, over the top! He wanted to add extra drama to my beautiful gown.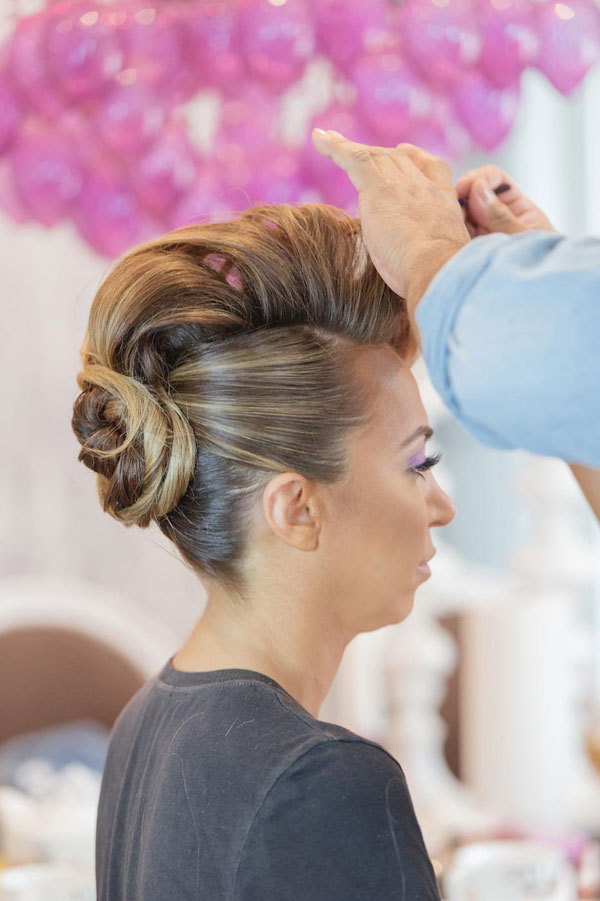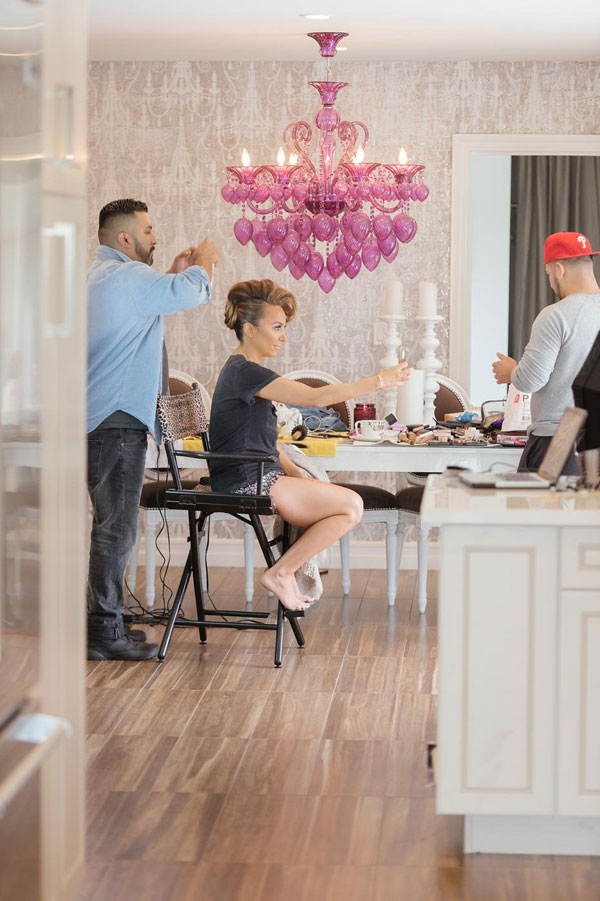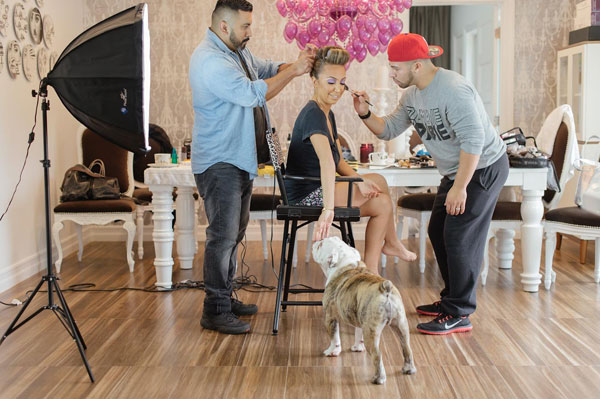 Ofcoarse my dog Duke is not having it, he has been pretty upset with me since I've been traveling.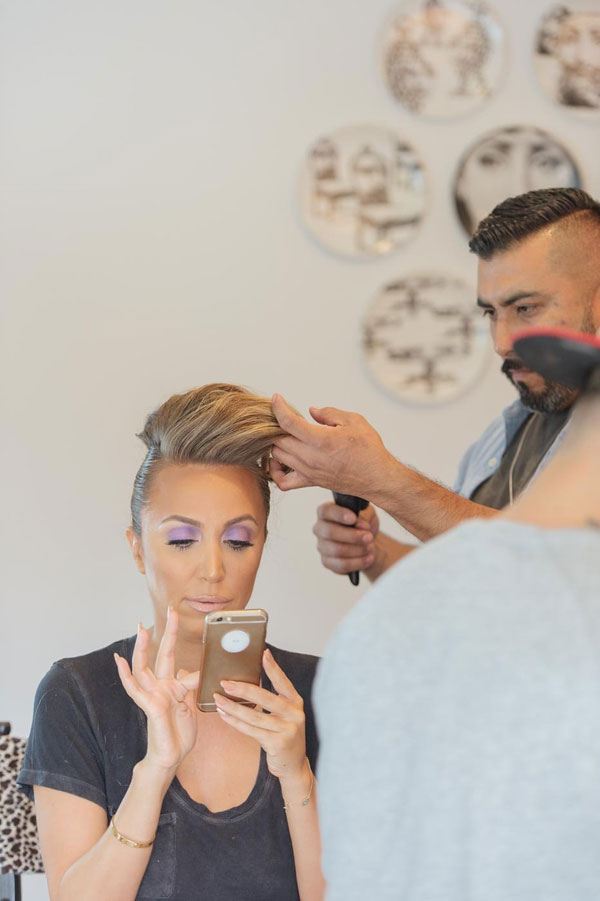 I spent hours the night before and in the morning studying my notes. I rather be over prepared with my questions and not get humiliated on the red carpet.
Time to wear the dress!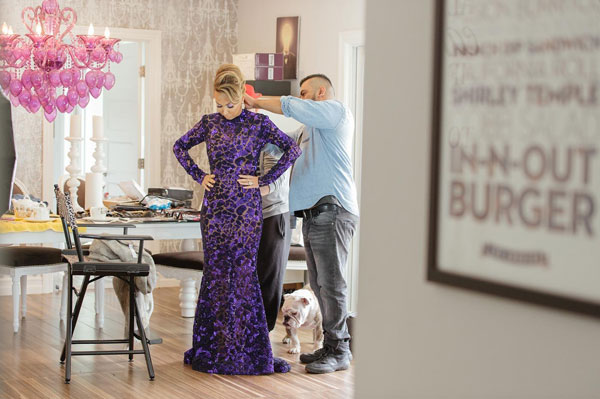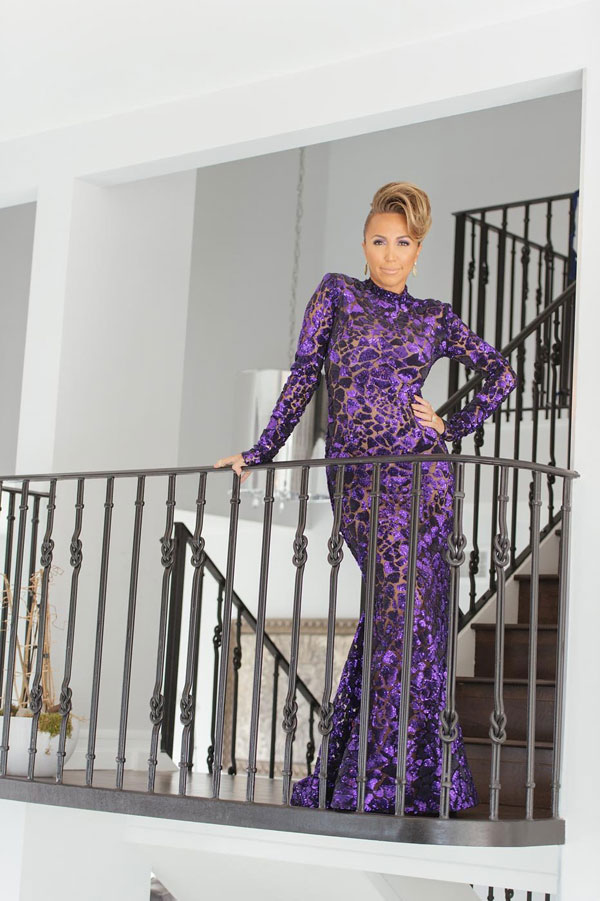 My good friend Kris Kan stopped by to take some photos before I hit the red carpet.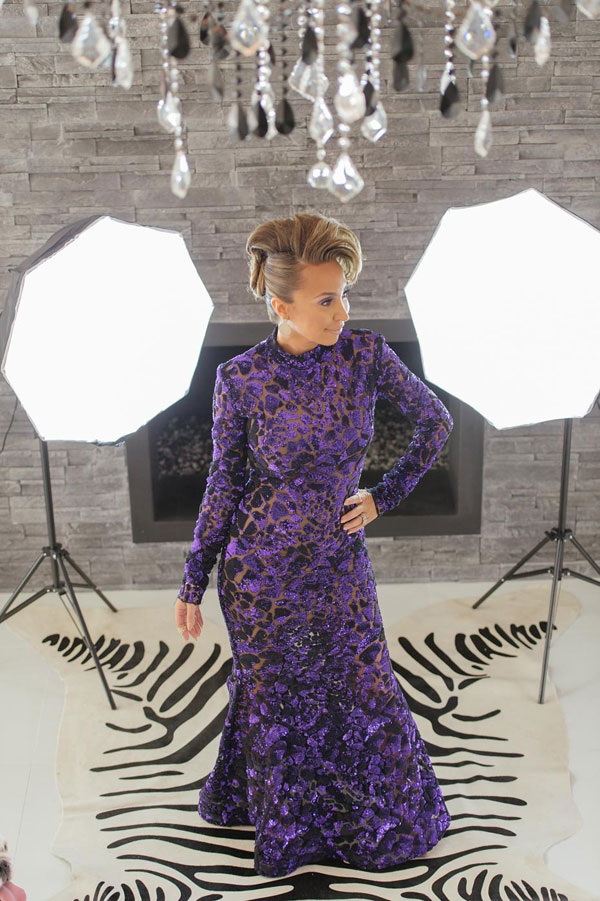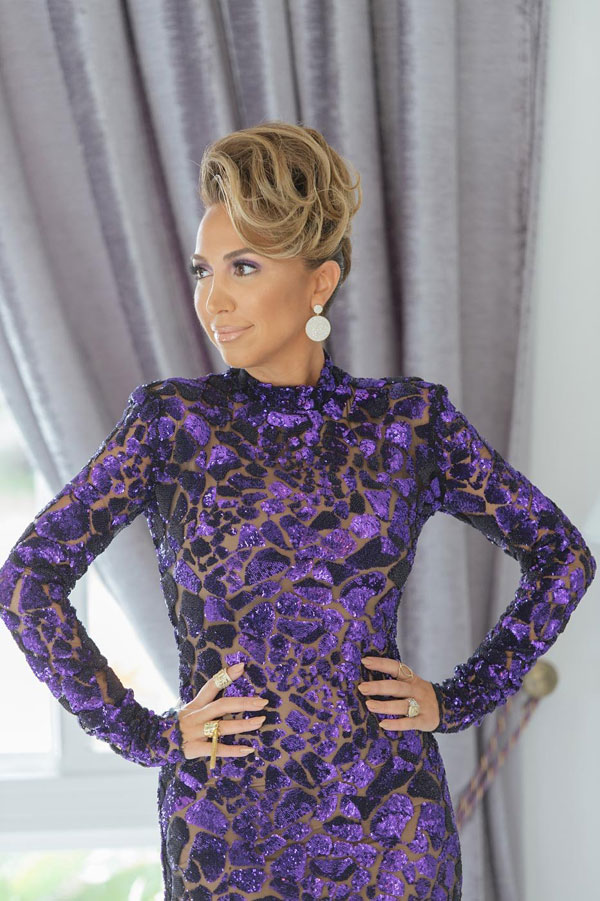 I was wearing jewelry by Bijou Tresor and Ruby Stella.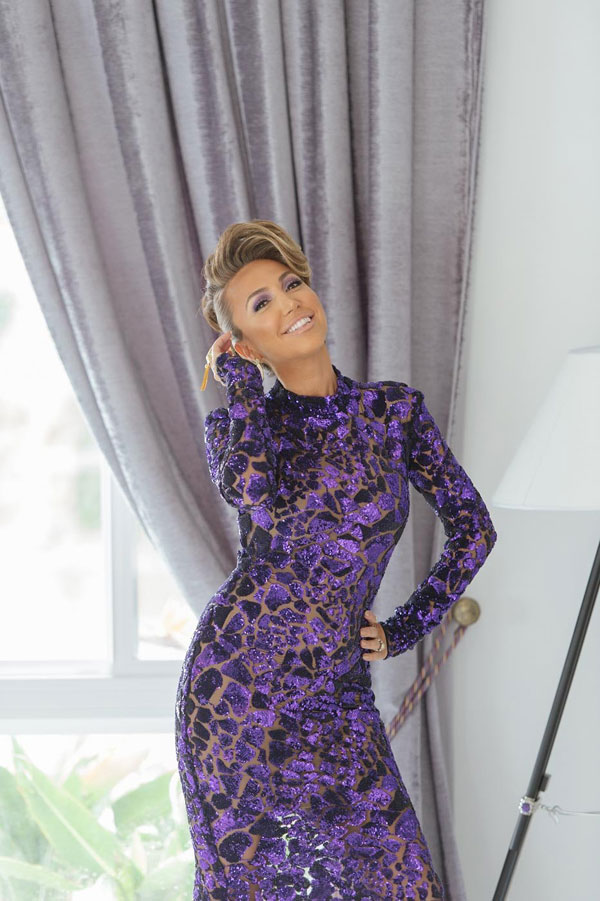 A big thank you Enamel Diction for my nail art!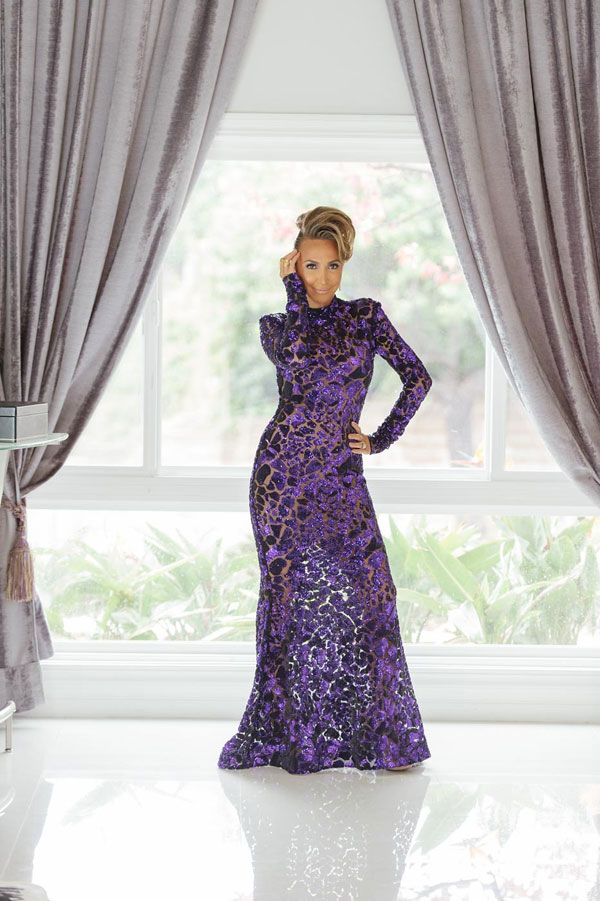 My dress was designed by my good friend Michael Costello. Michael had kept this dress on hold for me for over one year. We were looking for the perfect event to rock such a beautiful dress.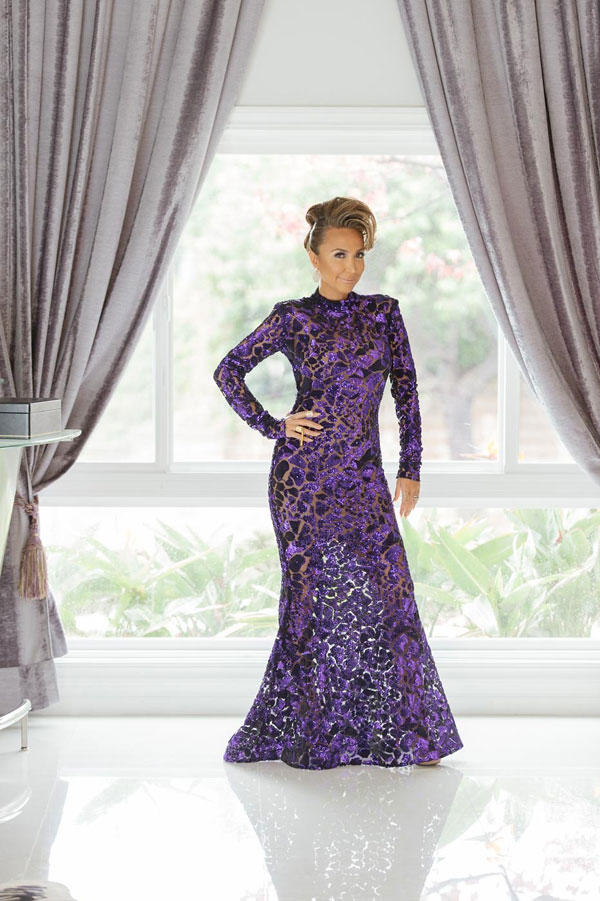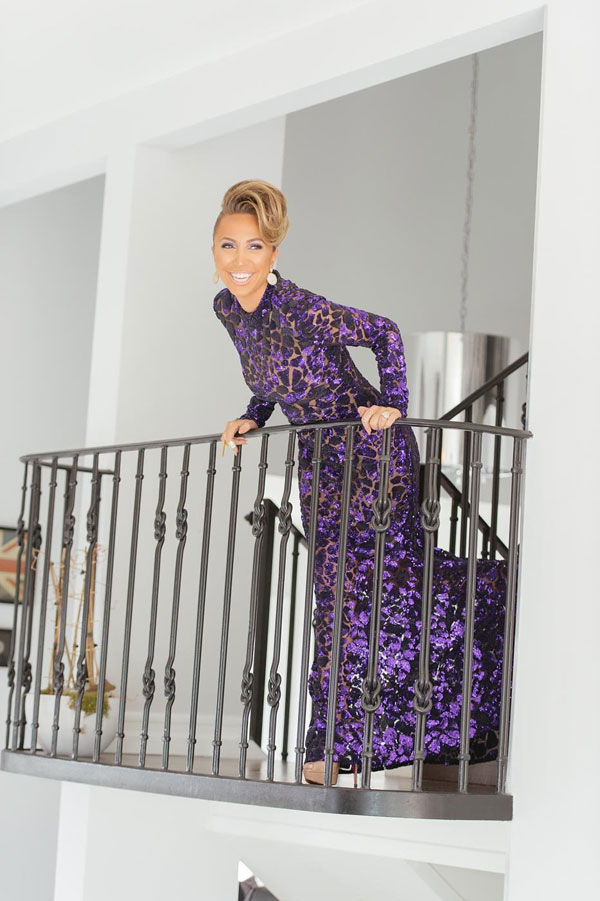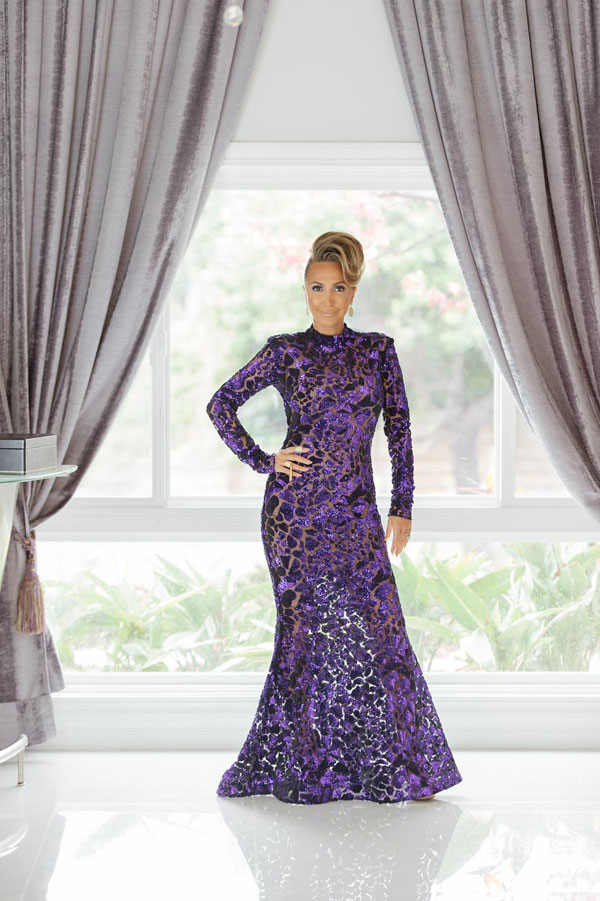 At 11:00am my producer Stephanie Shim arrives at the my house.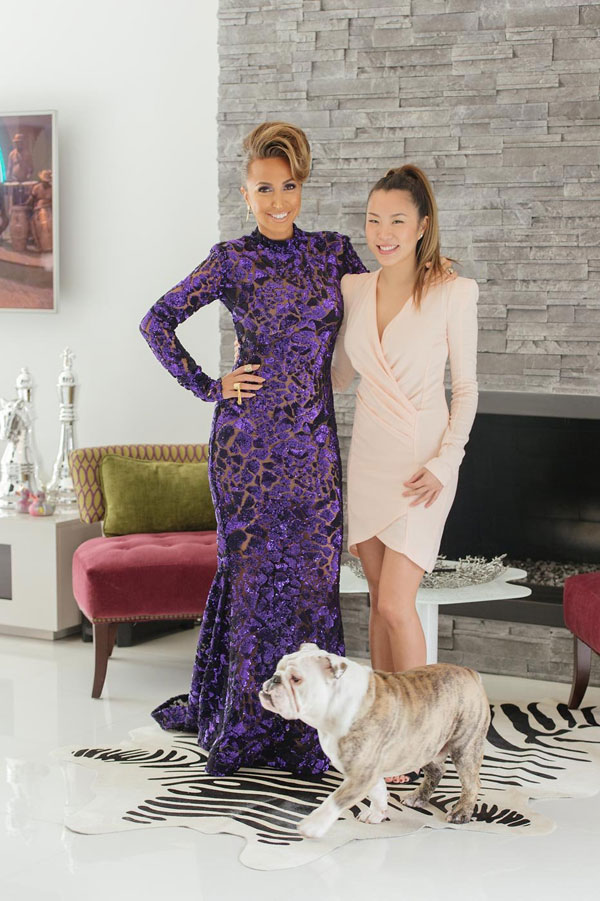 As you can tell from photos Duke is not leaving my side. He didn't let me wear my dress, he knew I was going to leave the house and was pretty upset.
When I tried to leave the house, he ran outside without his leash. My entire team was running on my street trying to catch him.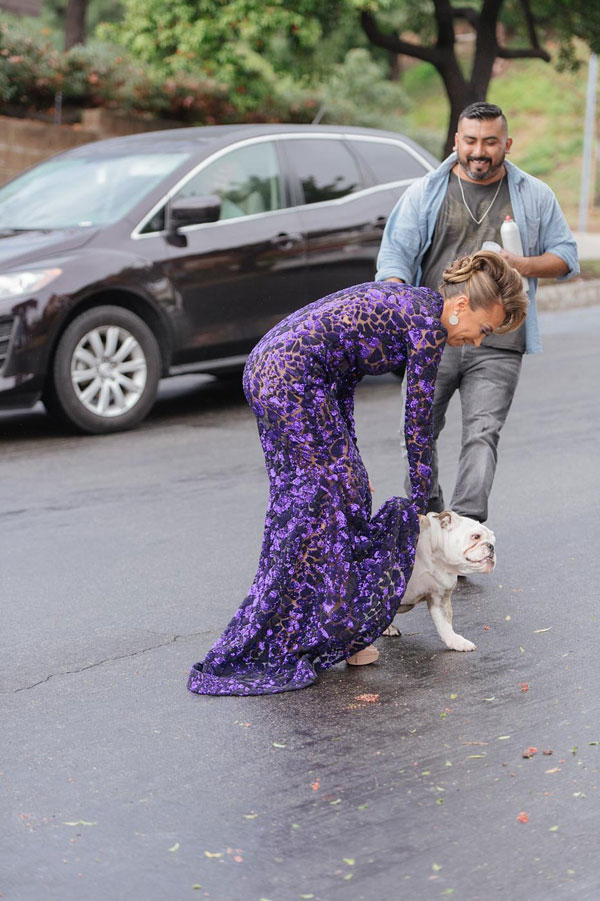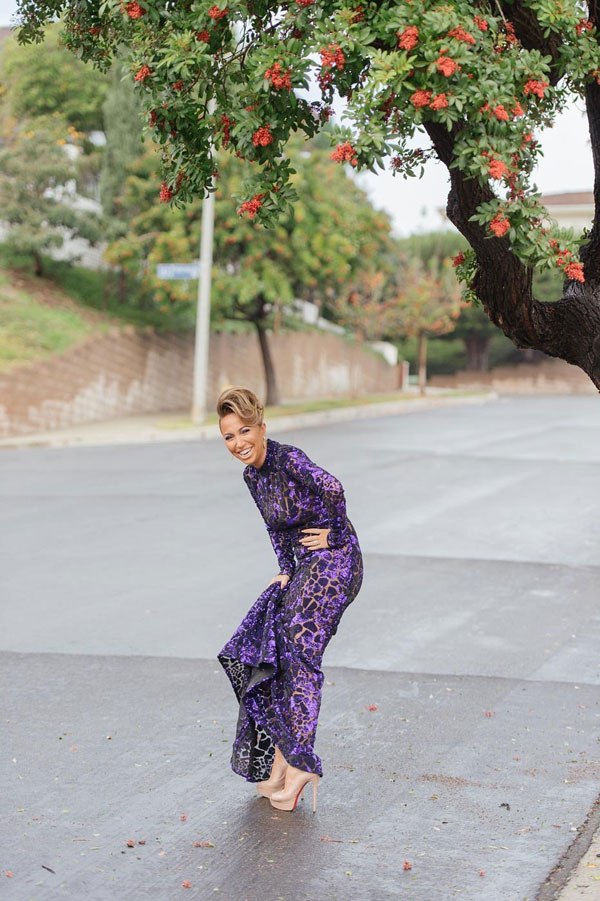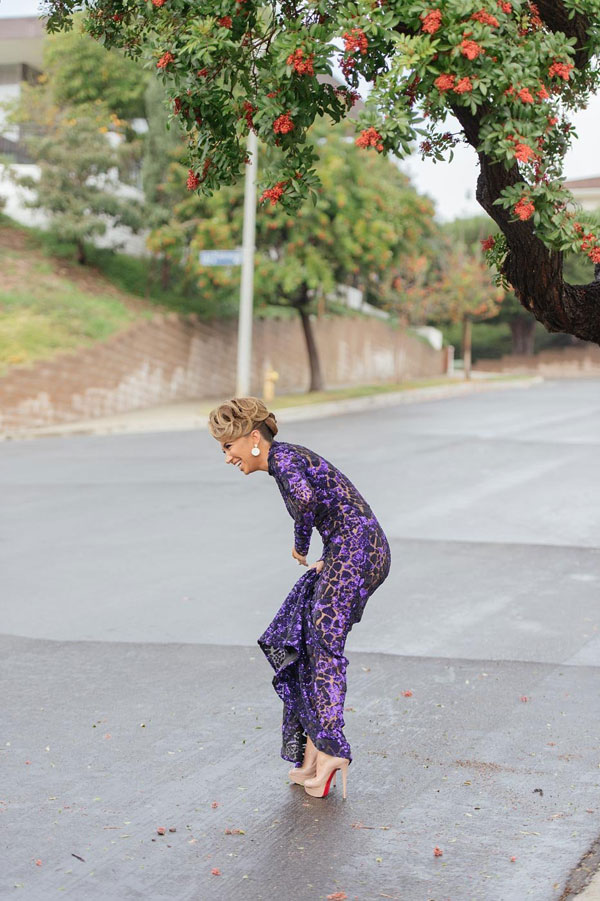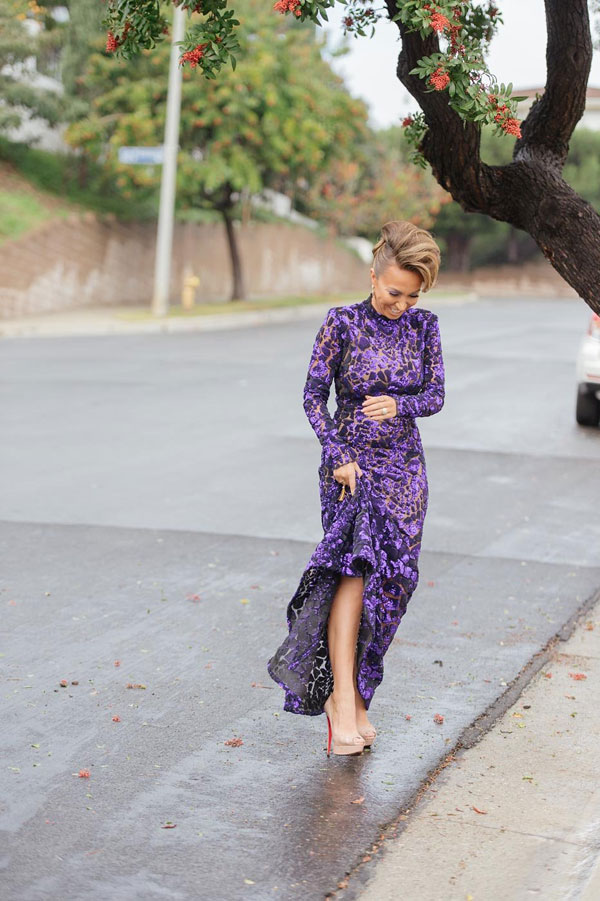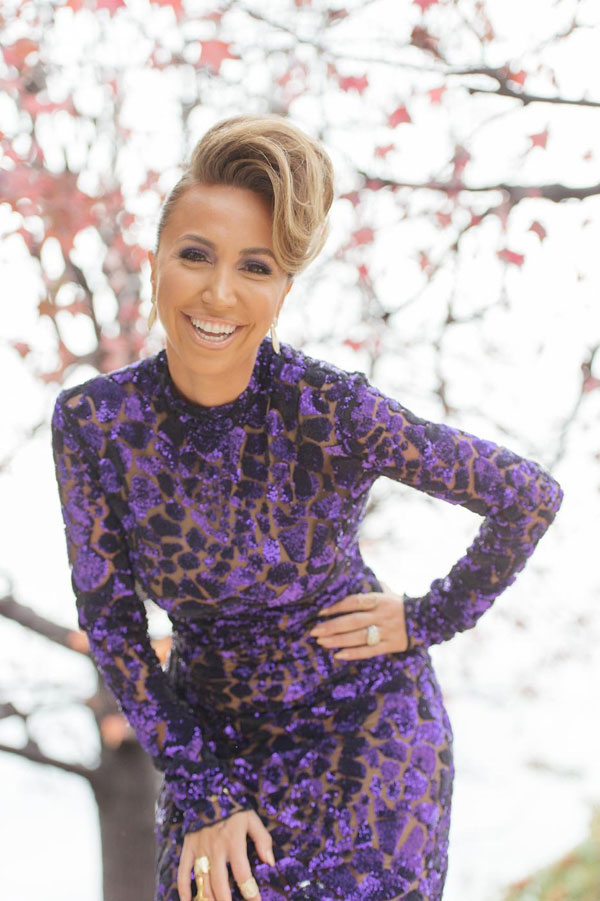 On my way to the Globes! Stuck in major traffic since all the streets are closed!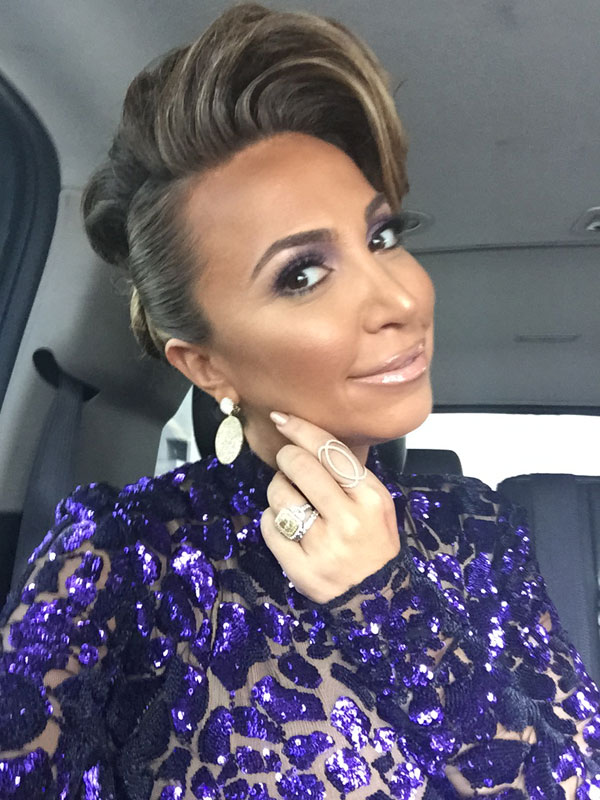 12:00pm touchdown on the red carpet!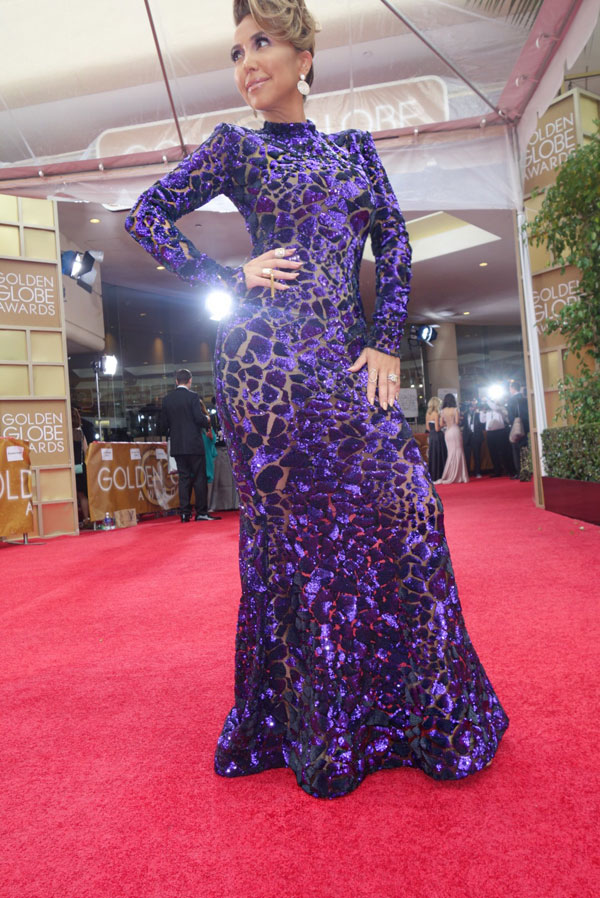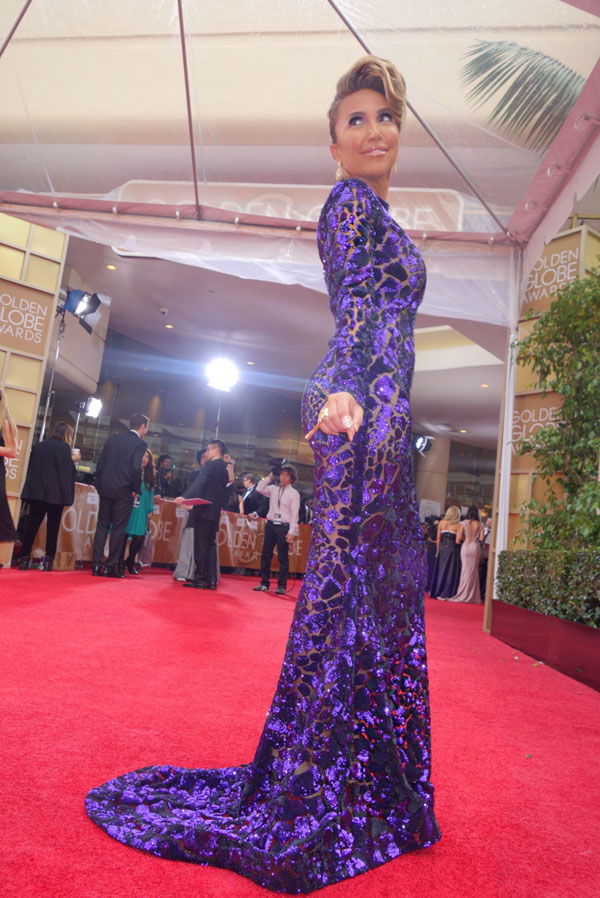 1:00pm I do some press on the red carpet. The usual questions are my expertise on who is going to win. Reporters also love asking me about my dress, fashion tips and beauty tips.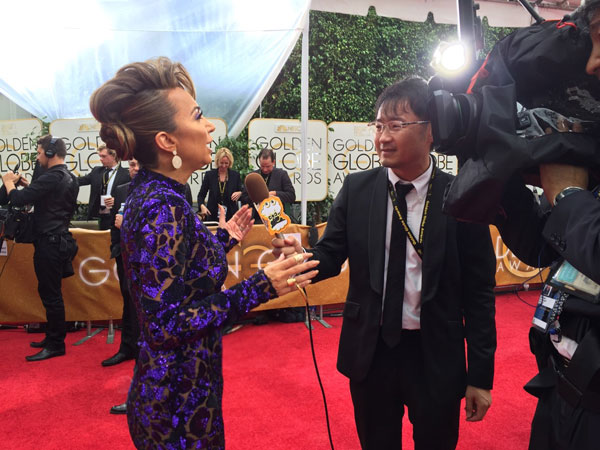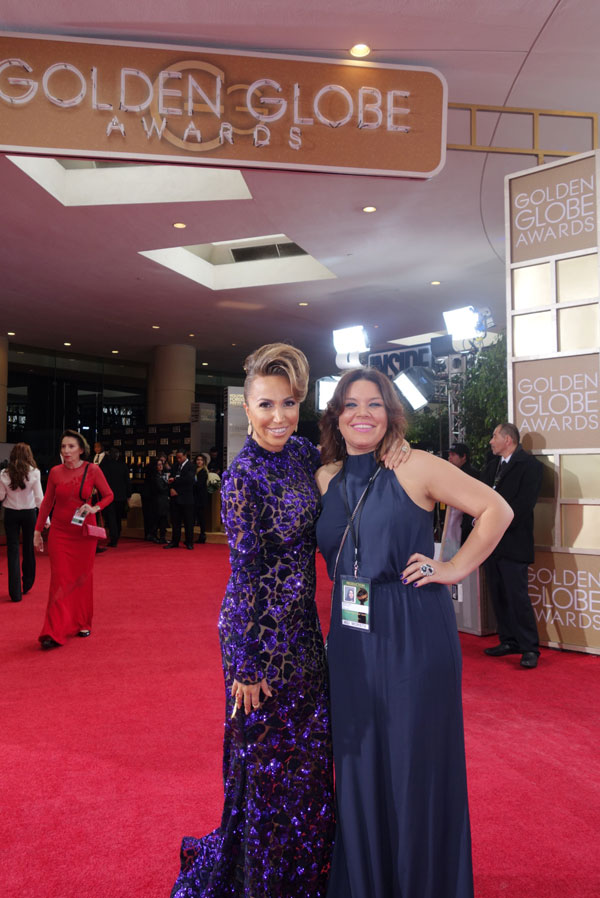 Love seeing my good friends moving up in Hollywood and doing big things. Go Chantal Artur!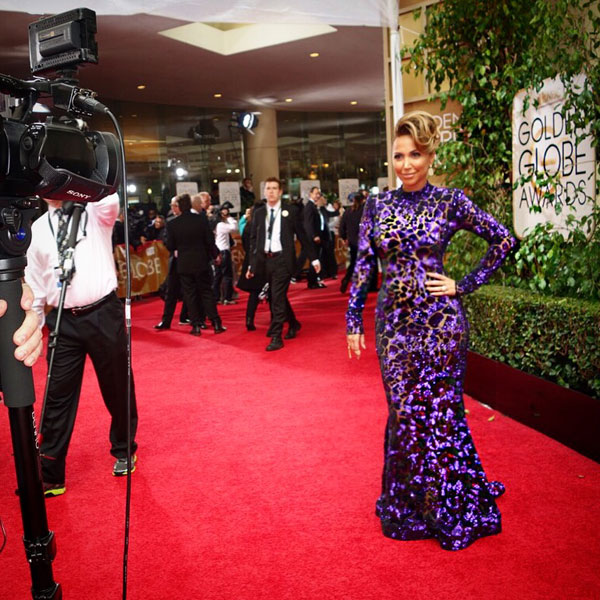 2:00pm I get to do some stand-ups for my own TV show.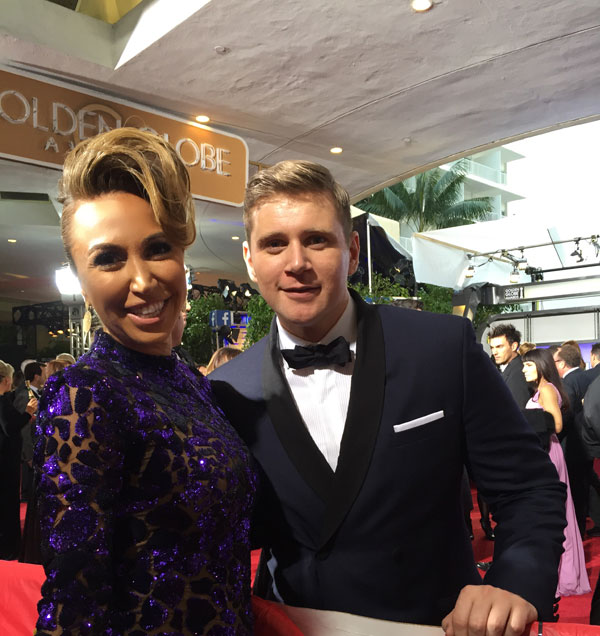 2:30PM to 5:00pm stars arrive to do some interviews.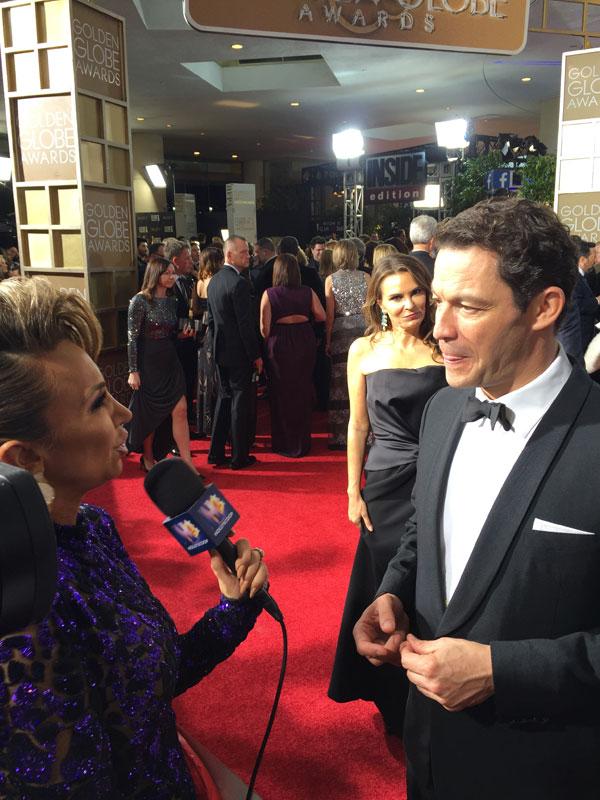 5:30PM off to the Weinstein Golden Globes viewing party sponsored by Moet.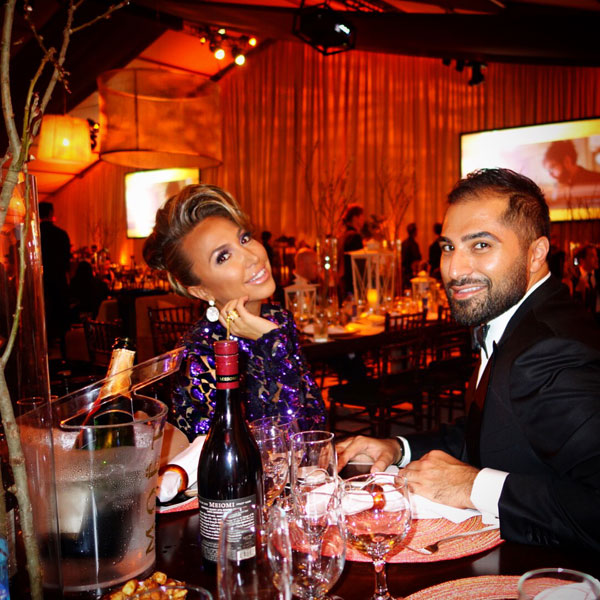 With my good friend publicist Akbar Hamid.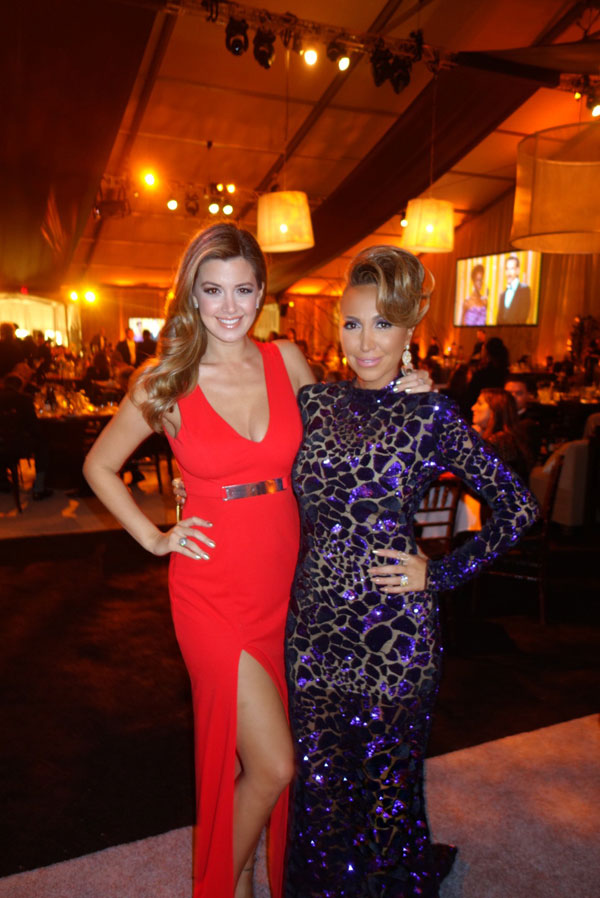 With my friend Valerie Fatehi.
Time to get some caffeine in our system in order to last all night.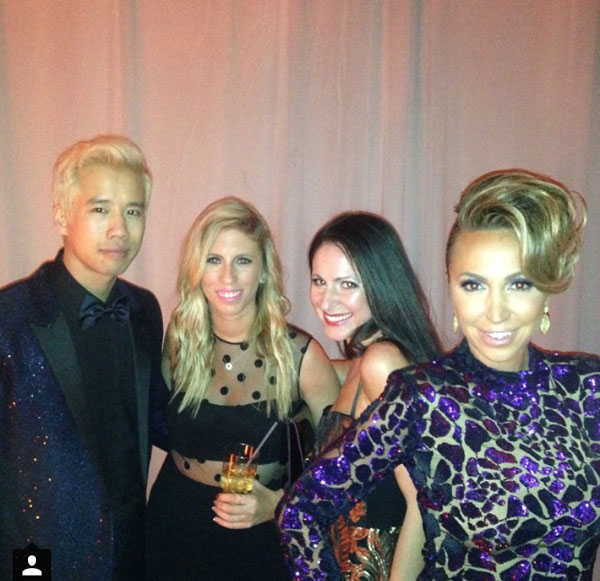 With friends Anastasia Soare, Zaher Al Hosni, Rebecca Bienstock, Alexandra Lasky, Lisa Jammal, Jasmin Rosemberg, Joyce Sevilla.