It's getting harder and harder to get red carpet ready at 36 weeks into my pregnancy.
I've got 4 weeks to go and I am counting down!
I am super excited to meet my baby girl and I can't lie…I am pretty nervous as well. Since it's my first baby, I think it's the fear of the unknown that gets me nervous.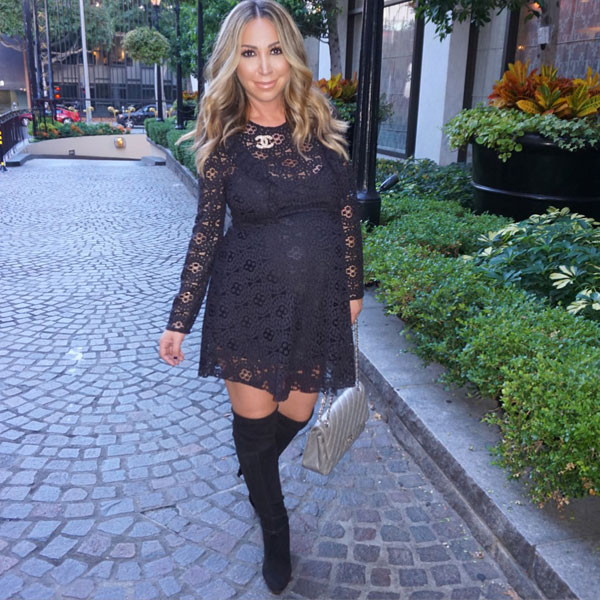 Until that day comes, I need to carry on my duties at work and keep on hustling…well until I can no longer walk that is!
Yesterday I attended the Habitat for Humanity event that was honoring Magic Johnson. I walked the red carpet and had a tough time finding something to wear.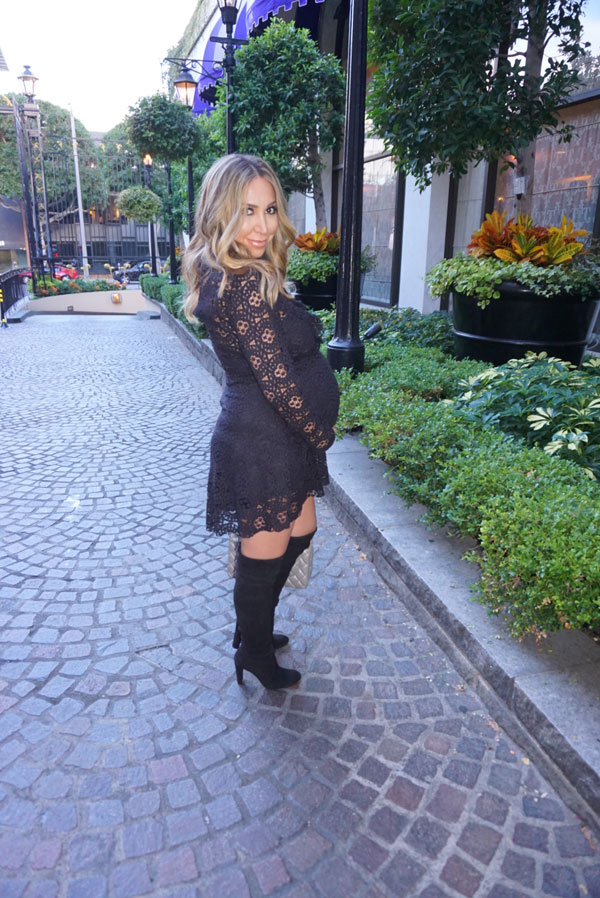 Every week, I keep getting bigger and bigger. Just this week alone, I gained 10 pounds! I know…I know…it's just crazy how quickly the body expands in the final weeks.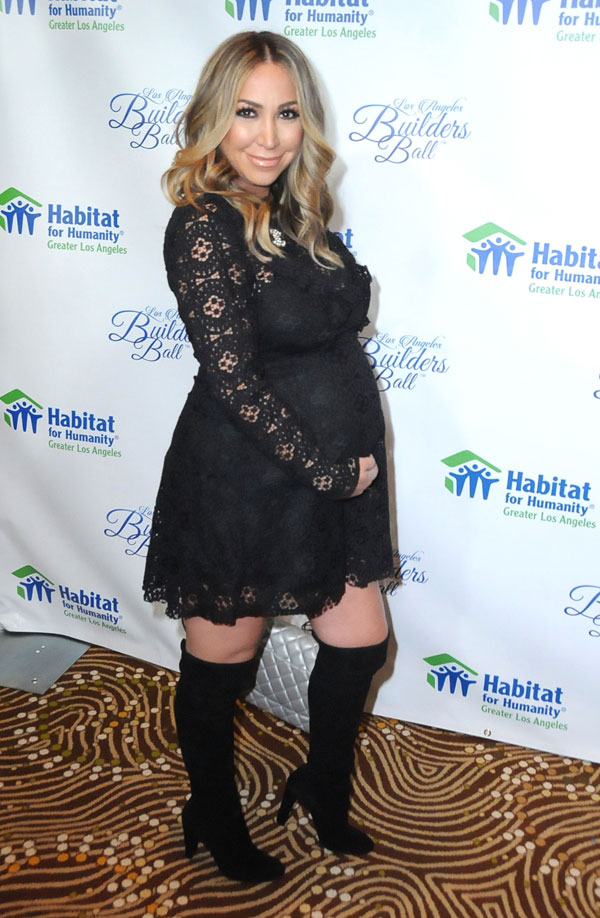 I opted for a simple Zara lace black dress for the event. I currently have cankles, so I was pretty embarrassed to wear my usual strappy heels. I opted to wear these Stuart Weitzman boots in order to cover my legs and ankles.
I chose to wear this beautiful Chanel pearl broche to spice up my look.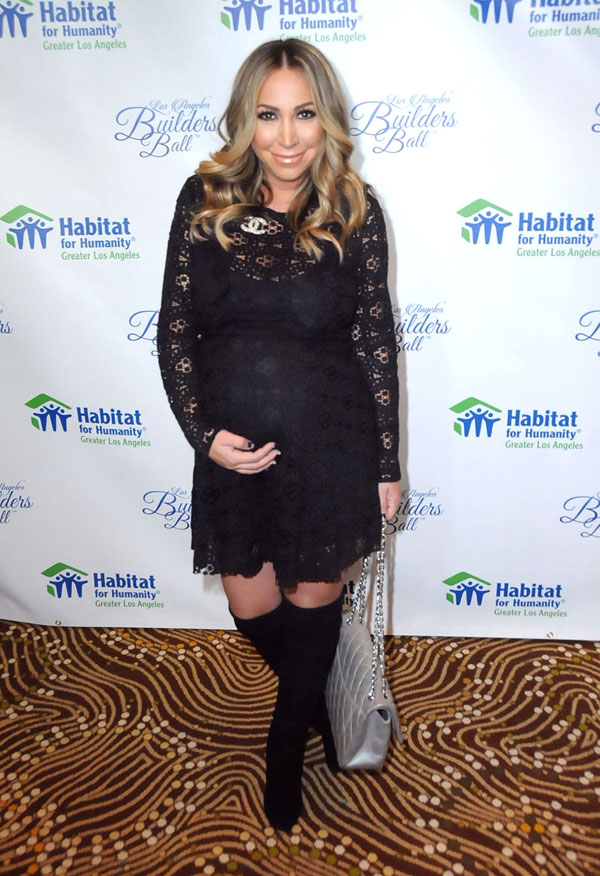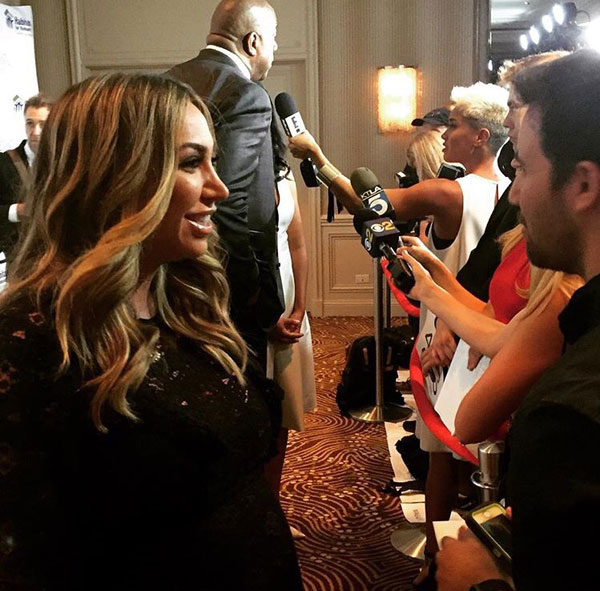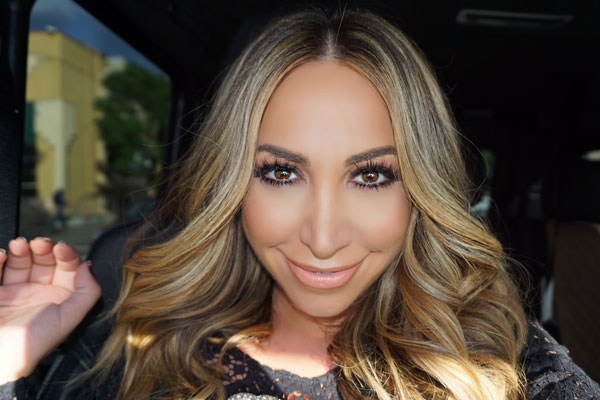 In regards to my makeup, @Makeupartistgaby worked her contour magic with my bloated face.
Gabby used Elcie Cosmetics foundation in sand. She also used cars creamy concealer and Anastasia Beverly Hills cream contour kit. To add some glow, she used Chanel's Solei de tan bronzer and Anastasia Beverly Hills "So Hollywood" highlighter.
For my lashes we used Flutter lashes in my favorite style "Ashley."
The best part of my night was when my husband met his childhood idol Magic Johnson. He's been a fan of his for years and got the opportunity to have nice chat with the legend.