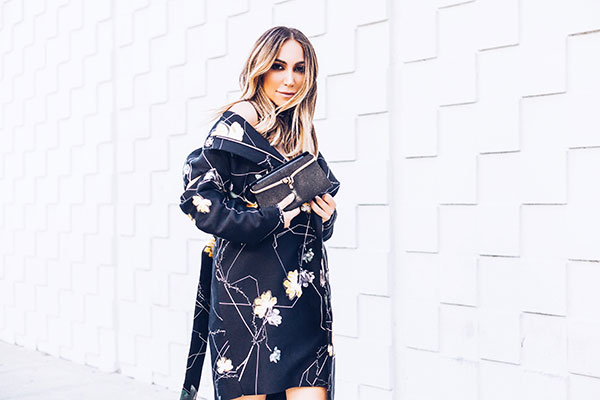 Winter is around the corner, and I am already starting to get my closet ready. When it comes to coats, there are two types : basic and statement.
Since I live in Los Angeles, I never really feel the need to wear a coat unless it's raining (which often, it's not). Although it's always great to have a simple black coat in your closet, this winter, I think it's time to have some fun with colors and prints!
I am wearing this beautiful Thomas Wilde coat from MHA Media that I opted to wear as a dress.
It's a statement jacket with its fun sleeves and a great way to elevate a simple look into street style material.
To spice up my look, I wore my favorite Stuart Weitzman heels and carried a fun Bvlgari clutch.