One item that every girl HAS to have in their closet for winter is the perfect LBD.
Finding the right dress to fit your body shape isn't easy. I recently found this beautiful black leather A-symmetrical short dress from Thomas Wilde that my good friends at MHA Media styled me in.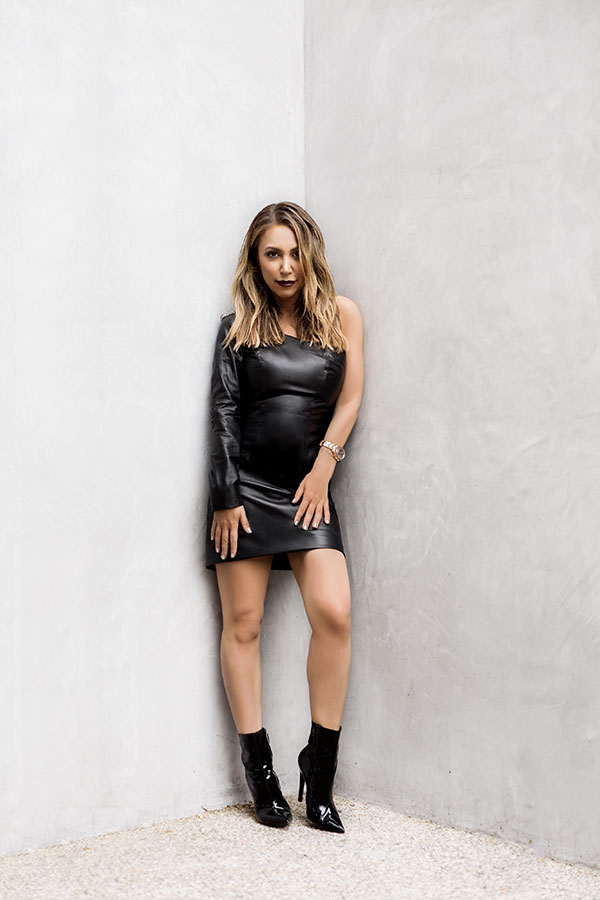 What I loved about this dress was the fact that it was short and could be worn with booties or boots. For the pic above, I wore Balenciaga booties out and about in LA. Since it doesn't get too cold in LA during winter, I didn't wear any stockings. If you live in a colder city, I think it could be cool to wear some funky tights or fishnet stockings with thigh-high boots for a little extra oomph and to keep you warm.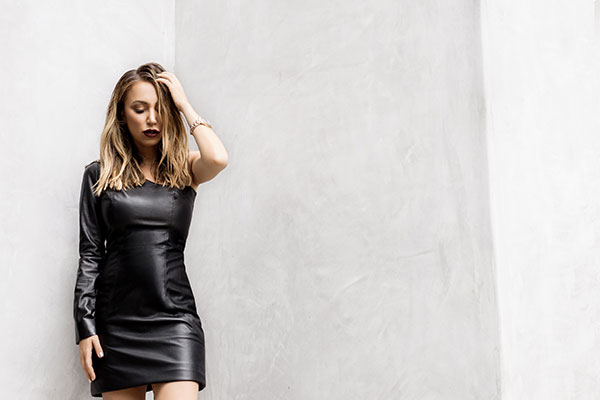 I recently went to Zara and was surprised to see that they made their very own version of this dress, which you can find here for only $50.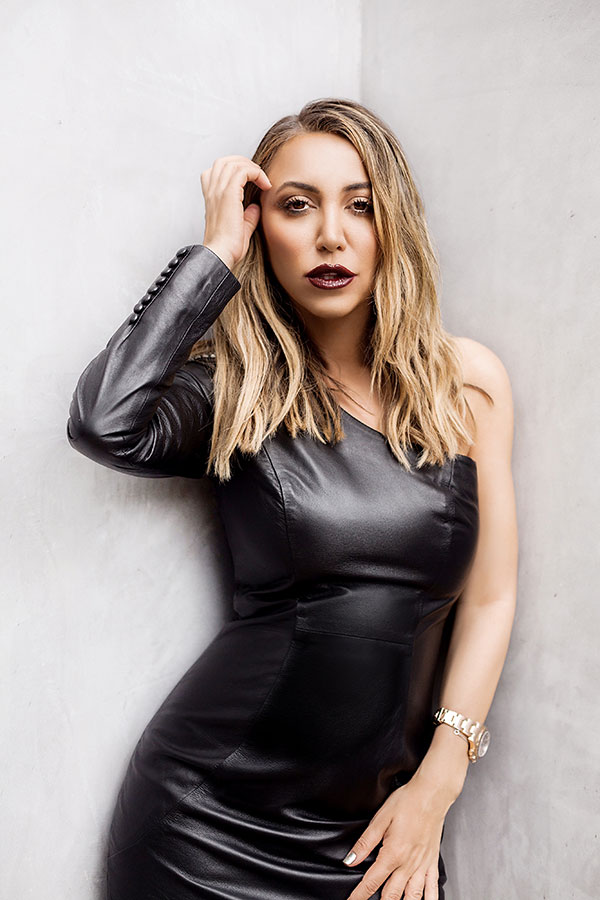 For my makeup, I went for a dark, vampy look with my lips. I wore Dose of Colors special edition lip shade. For my eyes, I went light, and didn't wear any falsies. Gasp! I know, me not wearing any lashes? WTF! I had to go easy on the eyes because of the dark lips.
For my hair, I used L'Oreal hair oil to give it that wet hair effect.
What do you guys think of my overall look and especially my little black dress? Leave comments in the section below.
Photo by Azuza photo