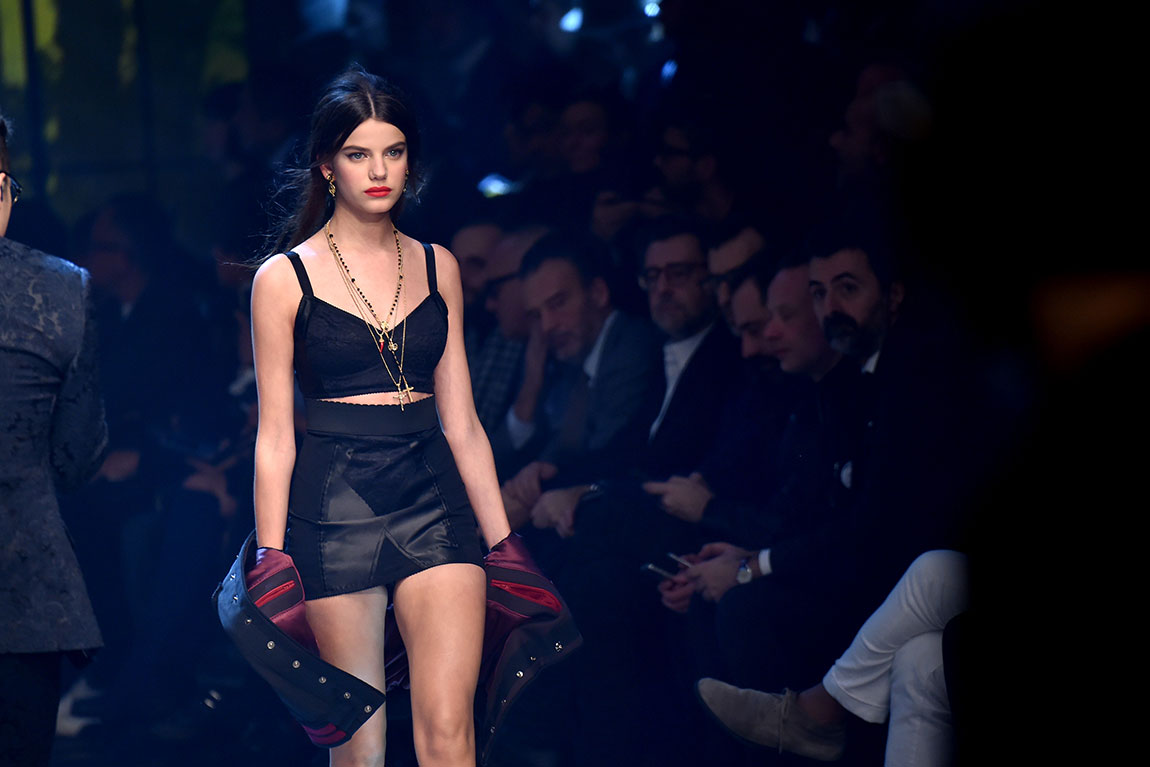 Dolce & Gabbana has a lot of love for Millenials, social media influencers and you tuber stars….and that is why I love them!
I love the brand so much that their lemon collection was the inspiration behind my daughter Collette's first birthday!
I have to say, the Italian designers are pretty savvy when it comes to social media. I follow Stefano Gabbana on Instagram, and might I add, he is pretty entertaining with his posts! I love the #realpeople shoots they did in Dubai and I am praying they do one in LA. If you guys need a model, please let me know!
The designers proved this weekend that social media plays a big part for their Men's 2017 collection when they featured Millenial Influencers as models. "These kids are the new generation. We liked the idea of adding ordinary people who have become famous, thanks to the web," said designer Stefano Gabbana.
The show opened with Cameron Dallas, who is an internet sensation and has over 17.4 million followers on Instagram, 5.2 million followers on YouTube, and his own Netflix show Chasing Cameron. Others that followed Cameron on the runway included Levi Dylan (Bob Dylan's grandson), Presley Gerber (Cindy Crawford's son), Brandon Thomas Lee (Pamela Anderson's son), Rafferty Law (Jude Law's son), Tinie Tempah, Chase Hill (model Taylor Hill's brother), Diggy Simmons (son of Run DMC's Rev Run), actor Will Peltz, Vine star Neels Visser, street style photographer Lee Oliveira, blogger Marcel Floruss, digital influencer Pelayo Díaz, YouTuber Juanpa Zurita, Sofia Richie and the list goes on.
The theme for the collection was #DGMillennials #DGPrinces which made the show look very regal along with the collection.
I know it was a men's collection show, however, I was really into the lingerie black sexy dresses with the long coats and beautiful rosaries. I will definitely be using these pics as inspirations when I hit the town for awards show season and New York City Fashion Week.