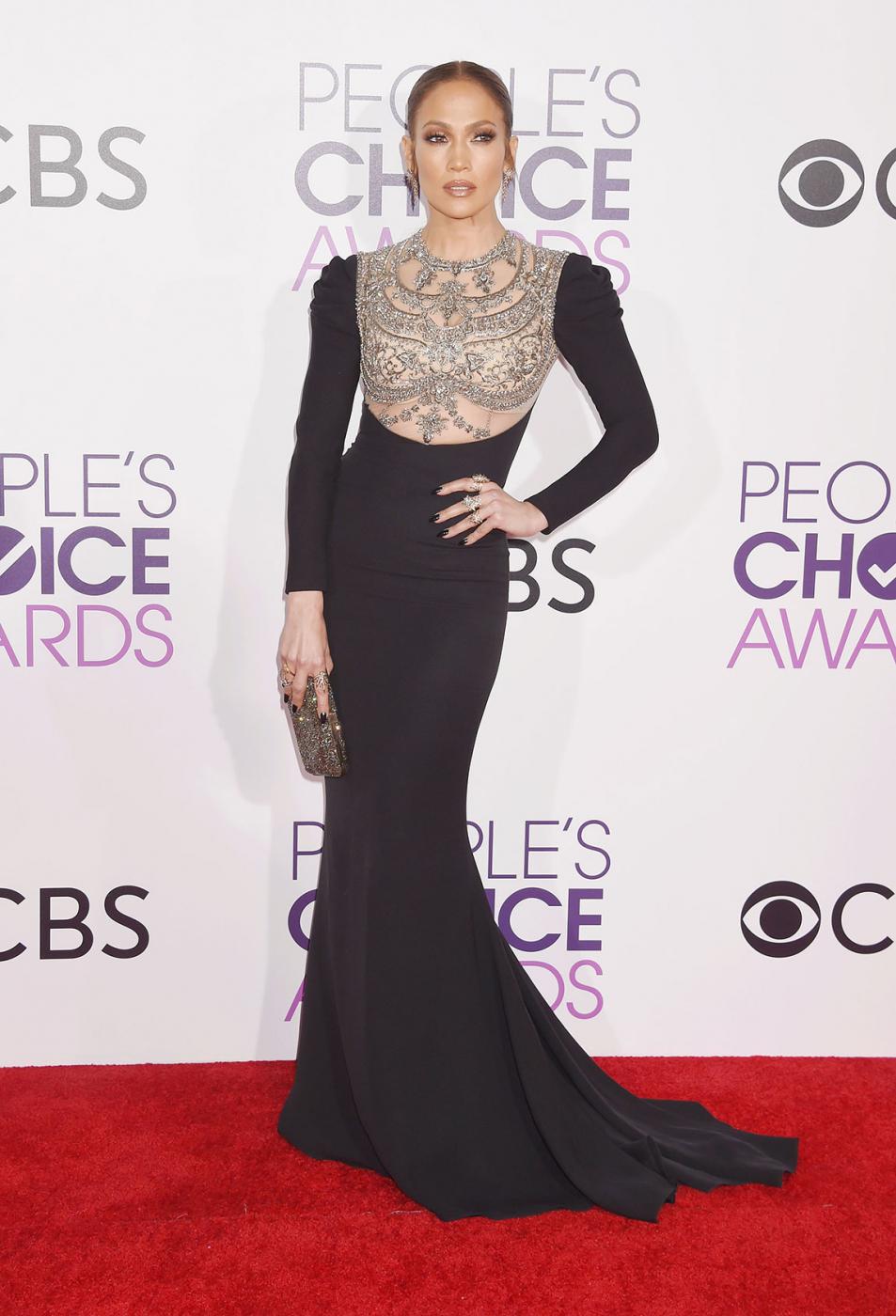 Awards season is now in full effect and Jennifer Lopez was a showstopper last night at the People's Choice Awards!
Jlo went home as a winner with not only because she was one of the best-dressed stars on the red carpet, but also because she won Favorite Crime Drama TV Actress for her role in the thrilling television series, Shades Of Blue.
The Reem Acra dress was very unique and something that we have never seen Jennifer Lopez wear! From her hair and makeup to her form-fitting gown, J-Lo nailed it!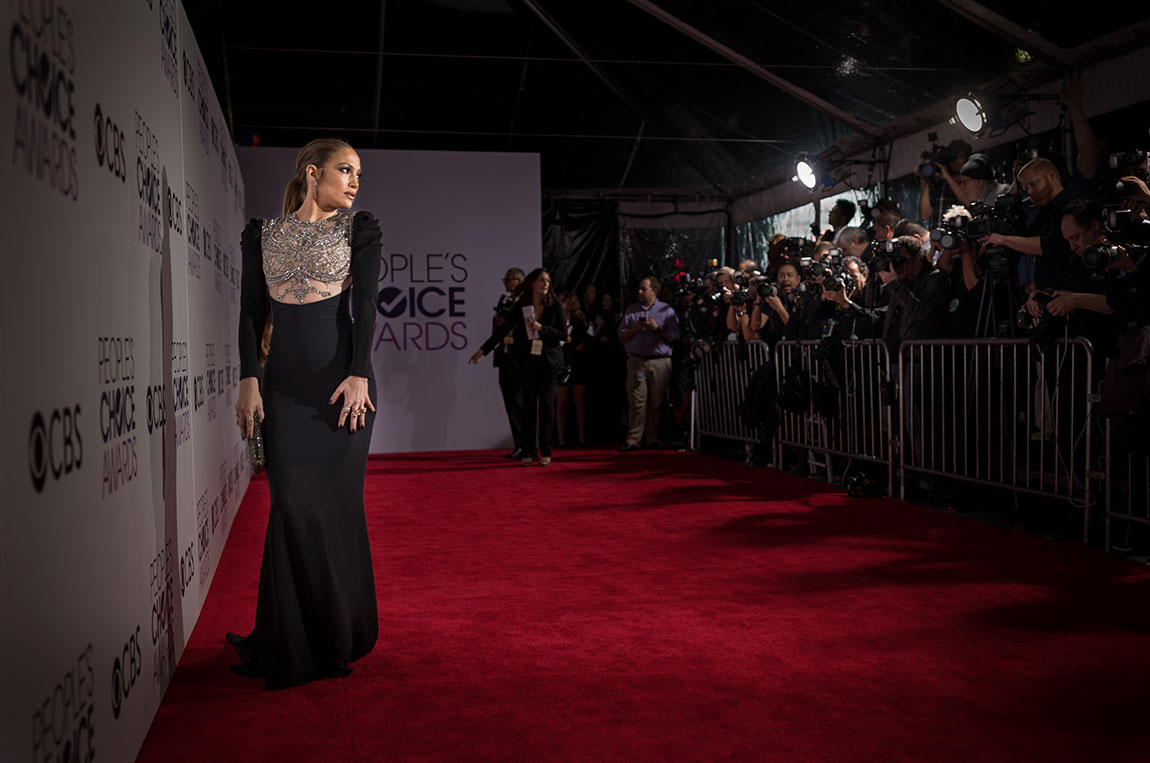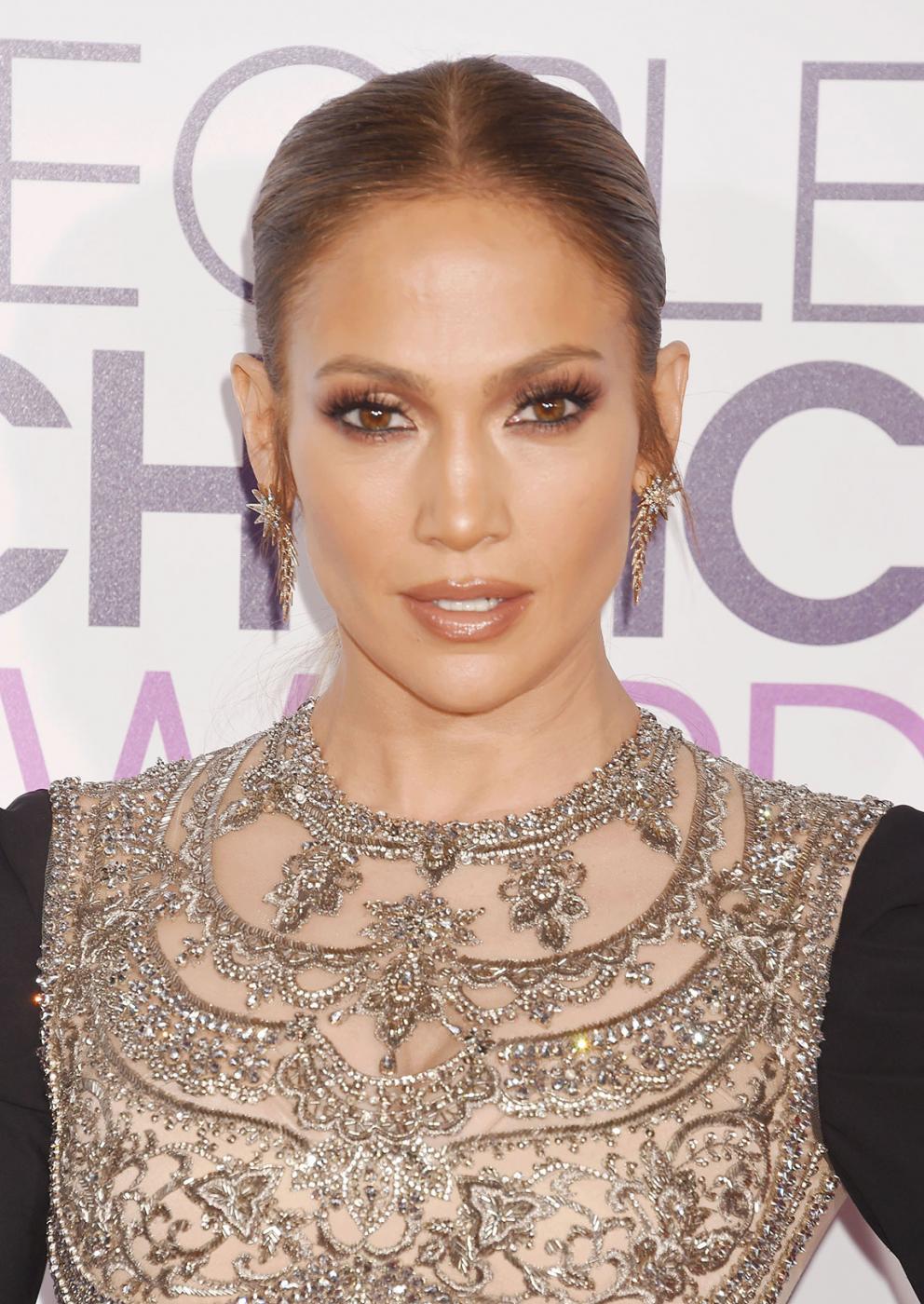 It's so inspirational to see a mother of two look so amazing! "I remember when I had baby fat and my thighs were so out of proportion to my ankles," she told The Telegraph. "Then, I remember dropping weight and being quite thin. Then, when I got pregnant, I remember watching my back, belly and butt grow and thinking, 'I will never be the same again.' Then I remember right after the twins were born having that weird jiggly belly — and kind of loving that, too. Because I earned that jiggly belly. Then came trying to get my body back into shape and how long that took. A whole year."
Looking good doesn't come easy, as J-Lo is a workout fanatic. In 2008, to help her drop her baby weight, she worked with Tracy Anderson to stay in shape."[I'm like] a fighter, going into the ring. I do my cardio and I do my workouts with the Tracy Anderson Method," Jennifer says. Jennifer is so committed, she hits the gym even when she doesn't want to work out. "Sometimes when I get home and I'm not feeling so great, I make myself go to the gym," she's said in Redbook. "Then I come home and take a shower, put on a great outfit, some makeup, tie my hair up, and I feel pepped up and great about myself."
J-Lo wasn't the only star that stood out on the red carpet at the People's Choice Awards. Blake Lively, who just recently gave birth to her second child, looked insane in this beautiful Elie Saab short number. http://www.eliesaab.com
Blake Lively, who also won an award for Favorite Dramatic Movie Actress for her performance in Cafe Society and The Shallows. Blake has been open about how she dropped the weight post-baby, which was by eating food that is not processed.
Blake also cut out gluten and soy from her diet. In addition to eating clean, she works out with a trainer. A typical breakfast for Blake consists of eggs cooked in coconut oil and veggies or gluten-free oats with fruit.
Both J-Lo and Blake give me inspiration to have my second baby and look this good! Obviously, nothing worth having comes easy, and both J-Lo and Blake work their booties off to look amazing. What are you thoughts on their red carpet looks?