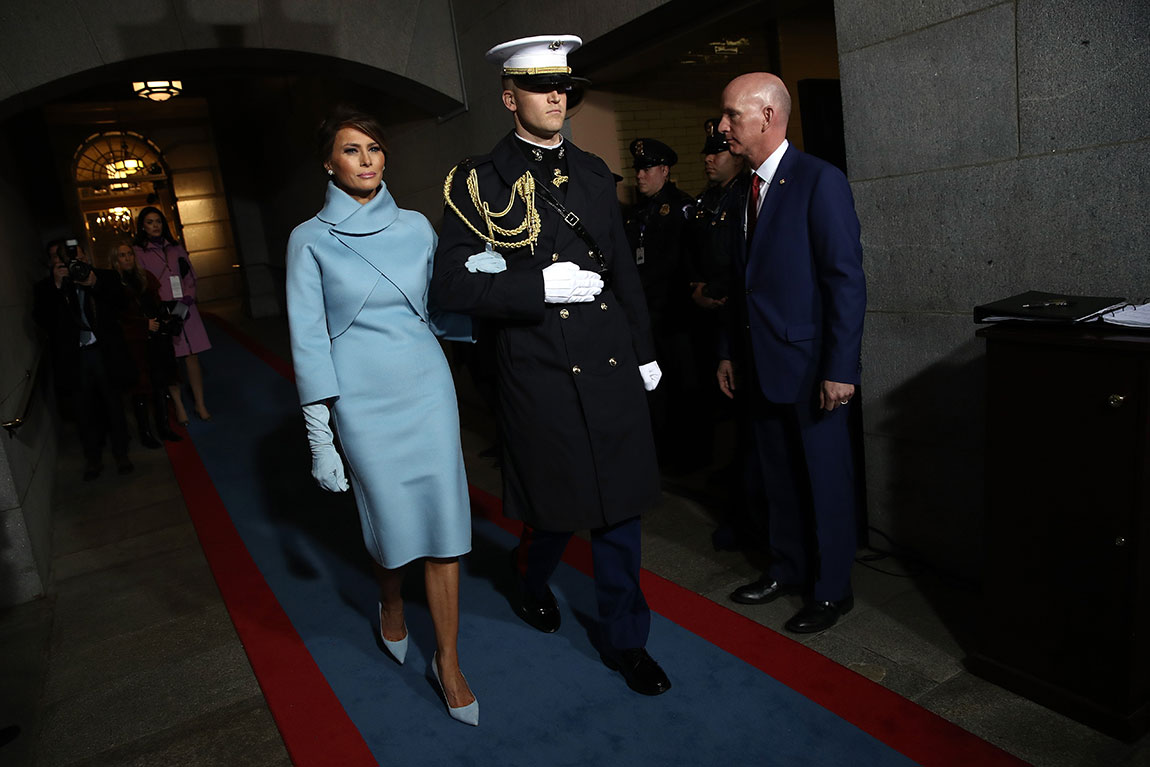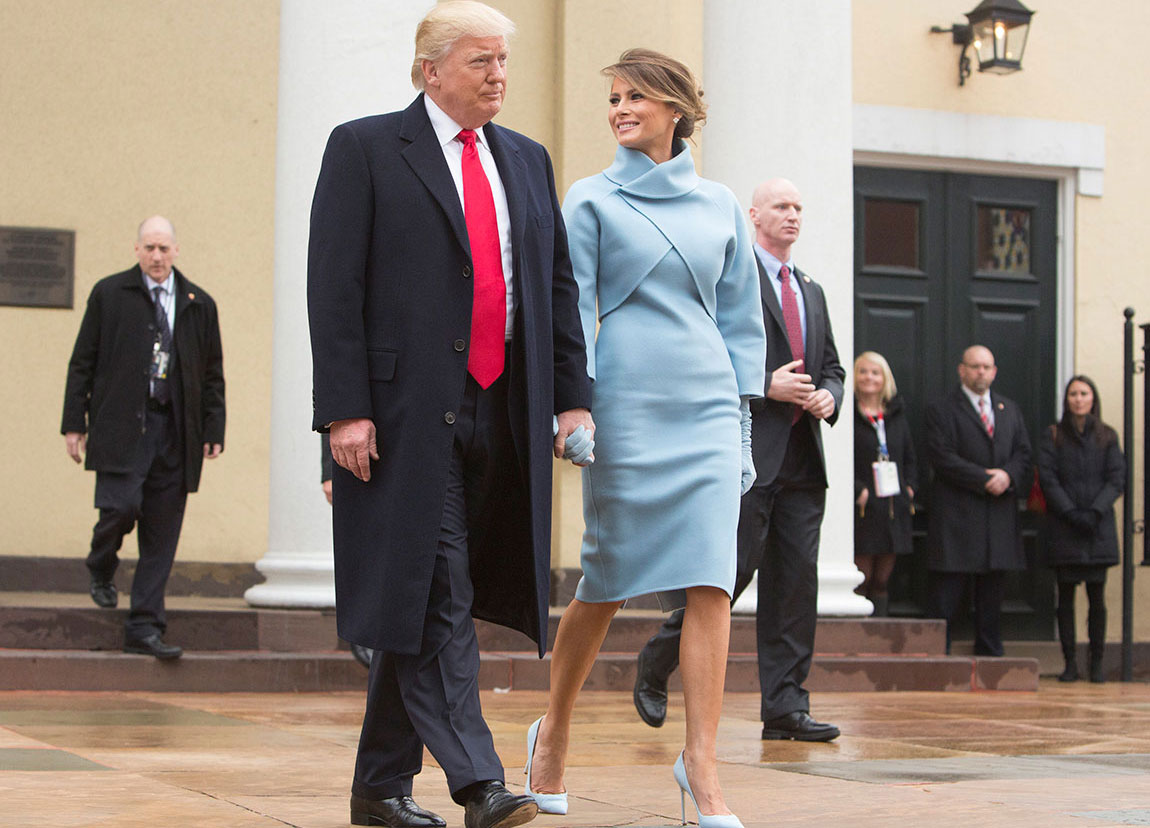 Whether you love Melania Trump or hate her, you have no choice but to accept that she is now First Lady of the United States of America. There has been a lot of debate over what designers want to be in business with Melania Trump. The controversy began when designer Tom Ford revealed on "The View" that he would never dress the First Lady, and there was talk about it this week when Steve Wynn threw out all Tom Ford Clothing from his hotels in Las Vegas. Then, there was the controversy with Italian designer Stefano Gabbana who proudly bragged on social media that he dressed her. Many D&G fans told the designer that they would boycott his clothing for dressing Mrs. Trump, to which Stefano fired back at his critics on Instagram, calling them "ignorant."
And now, on the first day in her new role, Melanie Trump wore American designer Ralph Lauren. They say what the First Lady wears on the historic day is very important — first of all, all eyes are on her, from our nation to countries all over the world. She will be photographed and broadcasted, and her dress will eventually make its way to the Smithsonian Museum.
At first glance, I felt like Melania's #ootd was very Jackie Kennedy-inspired. Melania is definitely setting the tone for her image throughout the next four years.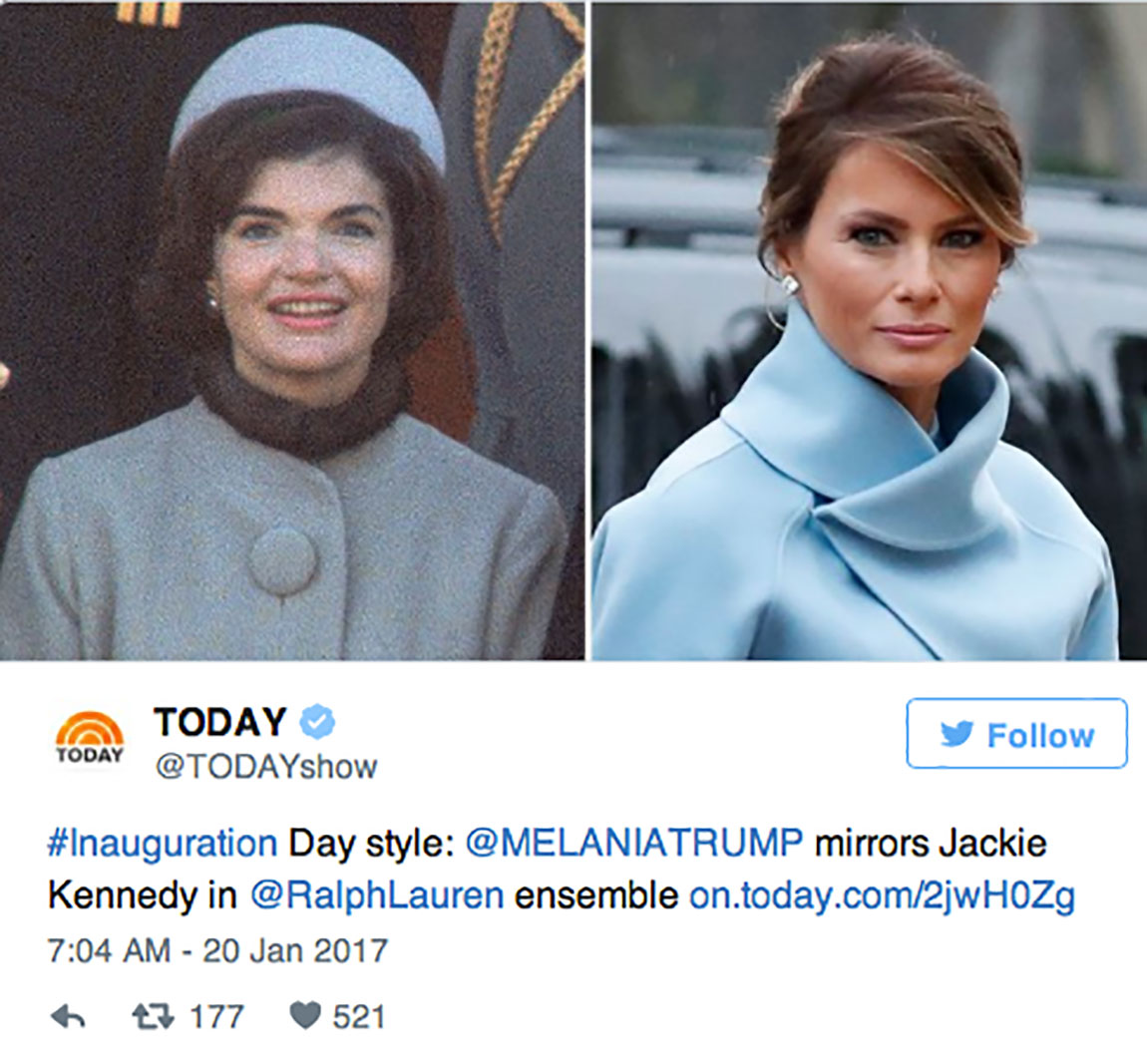 During President Donald Trump's Inauguration speech, he mentioned bringing jobs back to American for Americans. Hearing that, it's no coincidence that Melania chose an American brand. It's going to be interesting to see how Melania does as first lady in all aspects, and not just fashion. After all, she has to follow the lead of Michelle Obama, who has set the bar very high.
When it came to fashion, Michelle Obama supported a lot of American designers. She was also a big fan of mixing high-end designers with more affordable brands. So, how will Melania do? Time will only tell.
I recently wrote an article talking about Michelle Obama's legacy on my blog,which you can check out here.