Let's get real for a second: the fashion world is NOT an easy world to conquer.
I've been working my whole life in the entertainment industry and thought Hollywood was a tough town to take over — but New York is an entirely different ballgame! Don't get me wrong; I'm not downplaying Hollywood at all, but compared to the rest of the fashion world, it's a little easier to get away with a more casual look.
Ever since I started blogging more in fashion, I've noticed how difficult and cutthroat the fashion world can actually be and thought, "you know what? It's a lot like life!" The way I look at it is pretty simple: life isn't easy. We all have to grow and learn how to make things happen for ourselves, no matter what field we're in.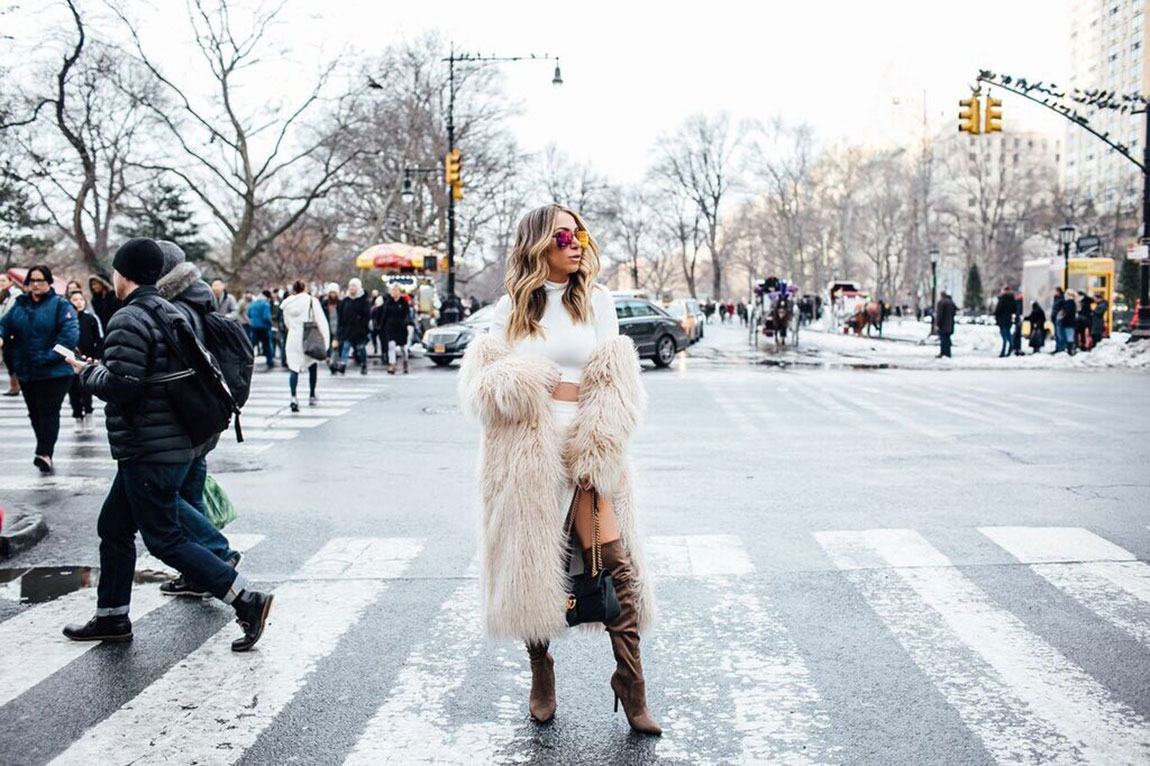 So this week at New York Fashion Week, I wanted to do what felt right for me and make fashion week my own. I decided to stop following the "fashion rules," let go, and most importantly, HAVE FUN!
And you know what? The second I let go of all my insecurities, I felt my fashion wings spread and started to fly through the streets of New York like I owned the place.
What I've learned over the years in fashion is that you really do just have to OWN IT, no matter what! And trust me, when I say "no matter what," I mean it! Be proud of who you are and what you are wearing — you can wear a $10 shirt, but your confidence is what gives it its real value.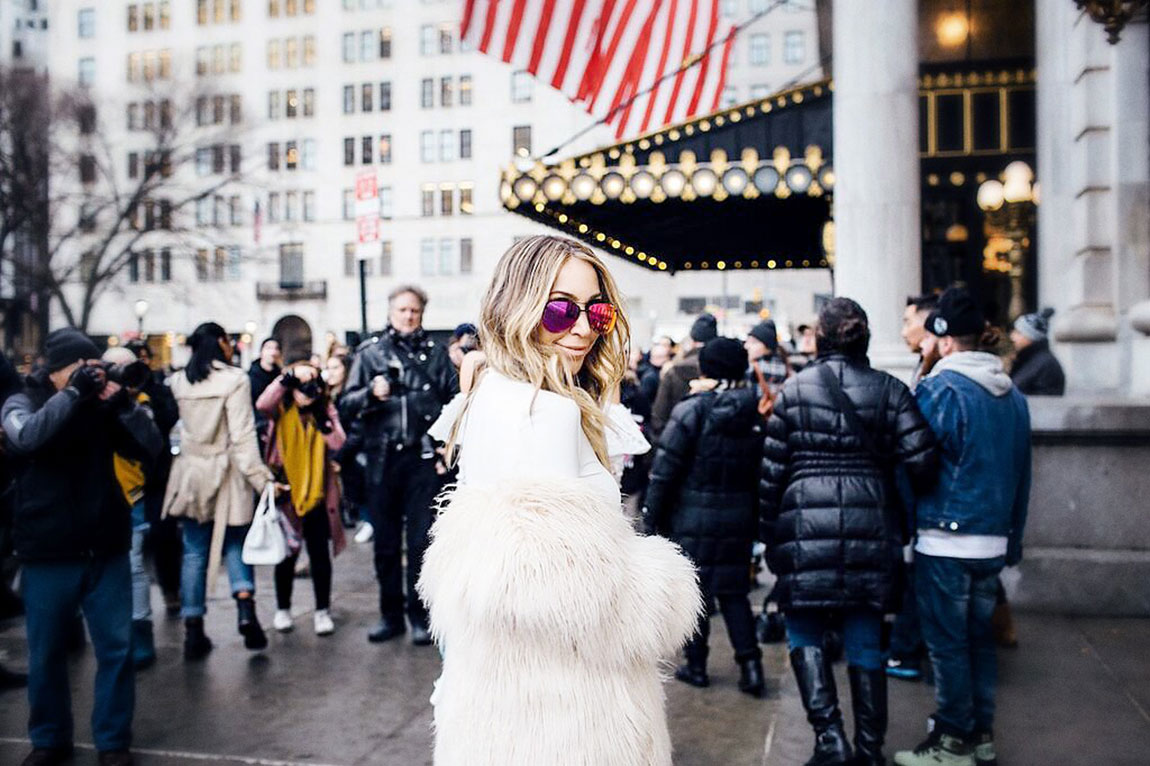 Or, say the boots you were DYING to wear at NYFW this year got ruined in the snow and you had to completely own last-minute $100 boots from Aldo. Yup! That's exactly what happened to me! And when an emergency situation like that happens, you need to know what works with your body and your personality. You don't always need to wear a $1,000 pair of designer boots to make a statement; I truly believe your personality and confidence can do all the talking.
I know I'm not a supermodel, but lemme tell you: when I see that street-walk, I am going to absolutely WORK IT, and you know what? You should, too!
I wanted to give a huge thank you to the Glam App for getting me ready for the Christian Siriano fashion show, which was amazing! I got to sit front row alongside the Orange is the New Black cast and other notable bloggers — so cool! One of my favorite things about the show was that Christian made a powerful statement about how we are ALL ONE. I also loved how Christian used real women of all shapes, colors, and sizes as models! I truly appreciate when a designer can have such diversity in their shows.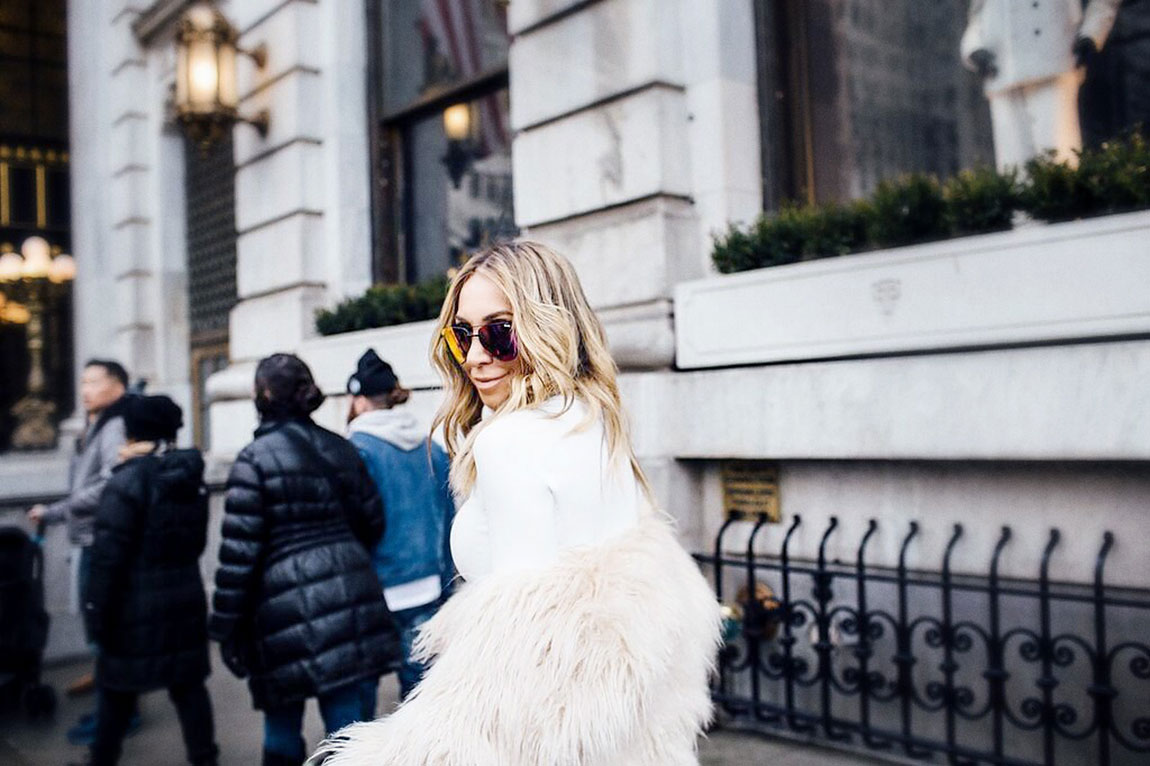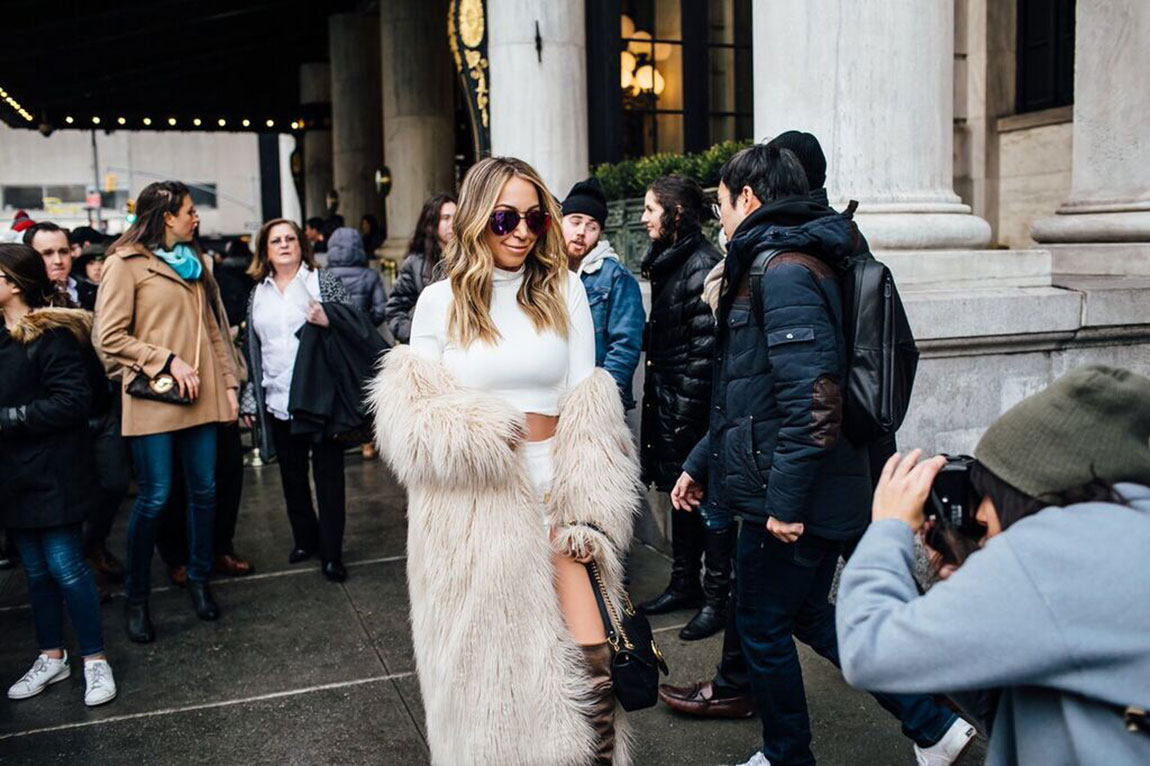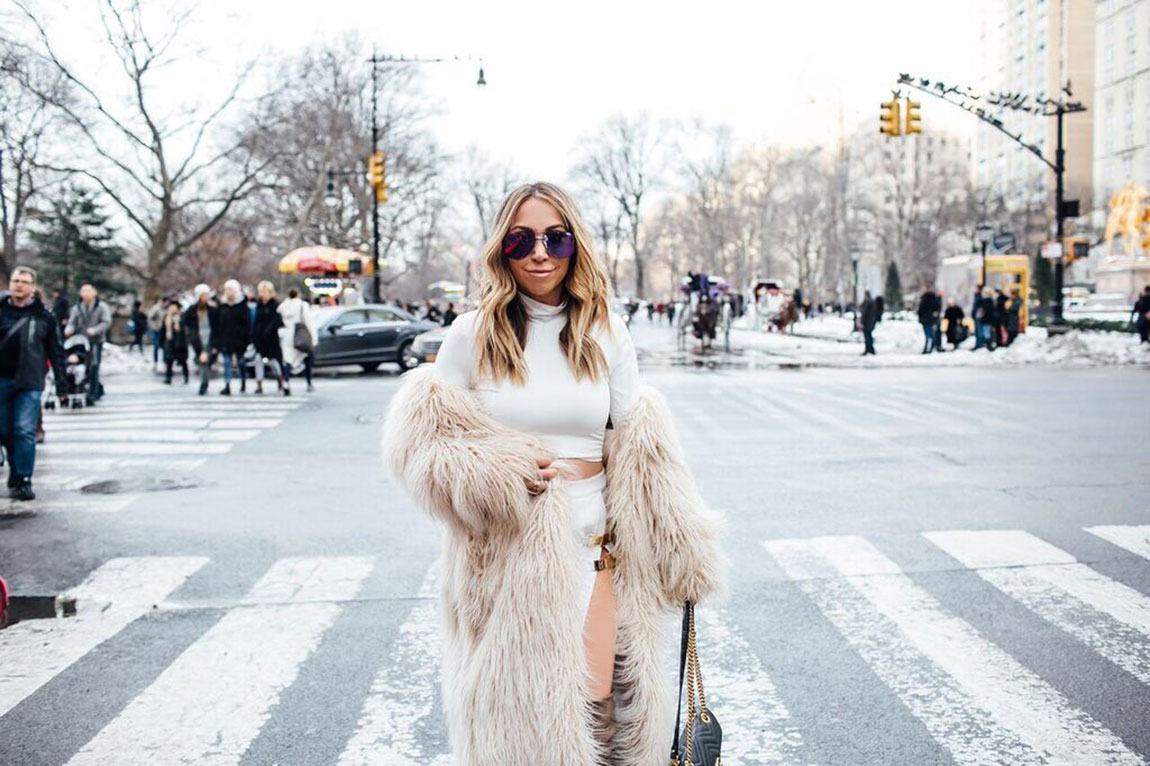 For the show, I wore this amazing Australian line called Bossa. I am so in love with the collection and need everything ASAP! You guys need to check out their website, it is seriously to die for. And the best part about this line is that you don't need to break the bank to look like a million bucks! On top of that, I wore my favorite coat from Revole from House of Harlow along with my Quay Australia.
What do you guys think about my NYFW look? Let me know below!