New York Fashion Week Day 1
I am SO excited to have you guys follow my New York Fashion Week diary! I have to tell you, though — my day one wasn't exactly how I anticipated it to be. In fact, when I landed in New York City, I found myself in the midst of what I can only describe as a snow-pacolypse!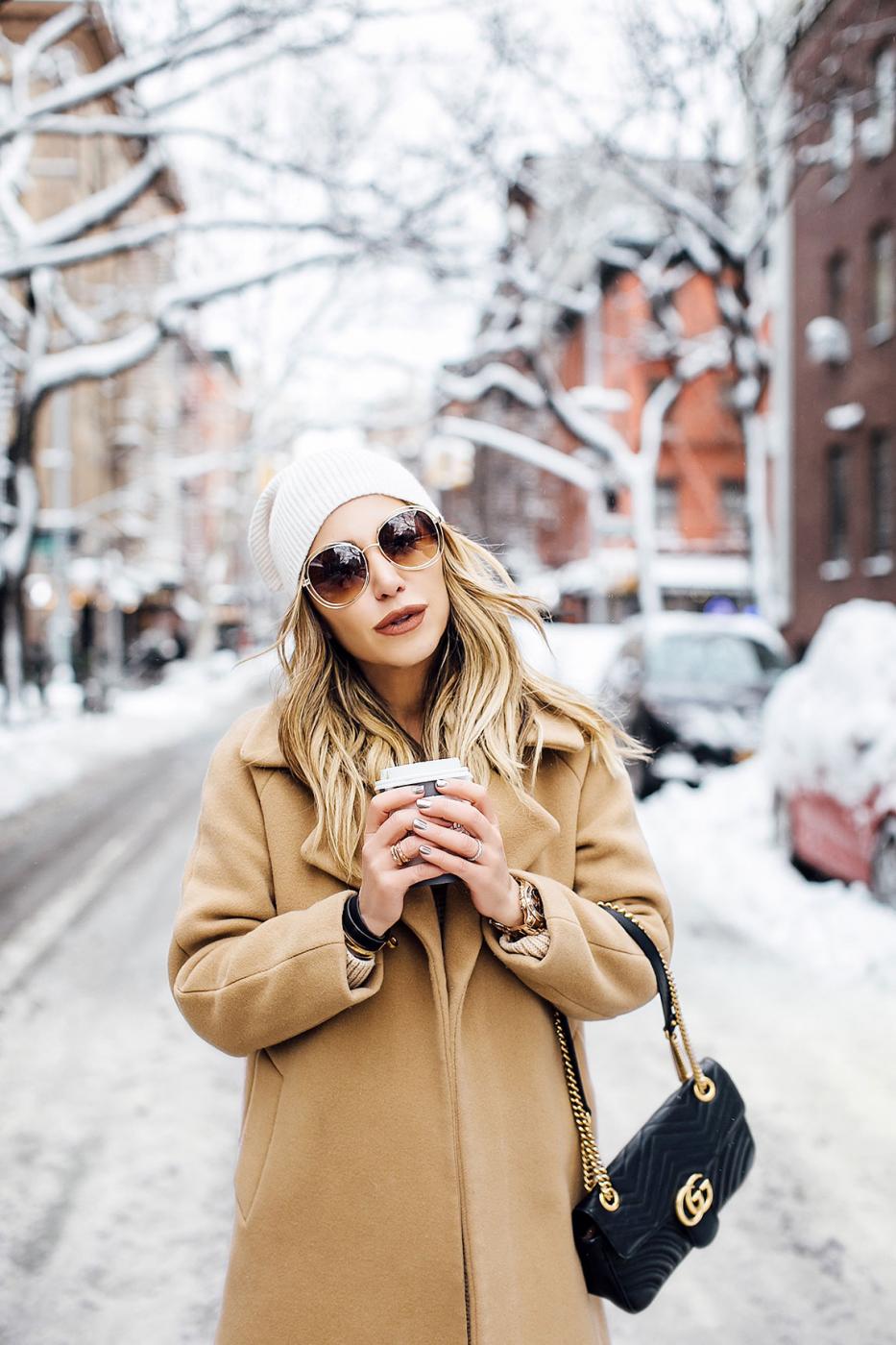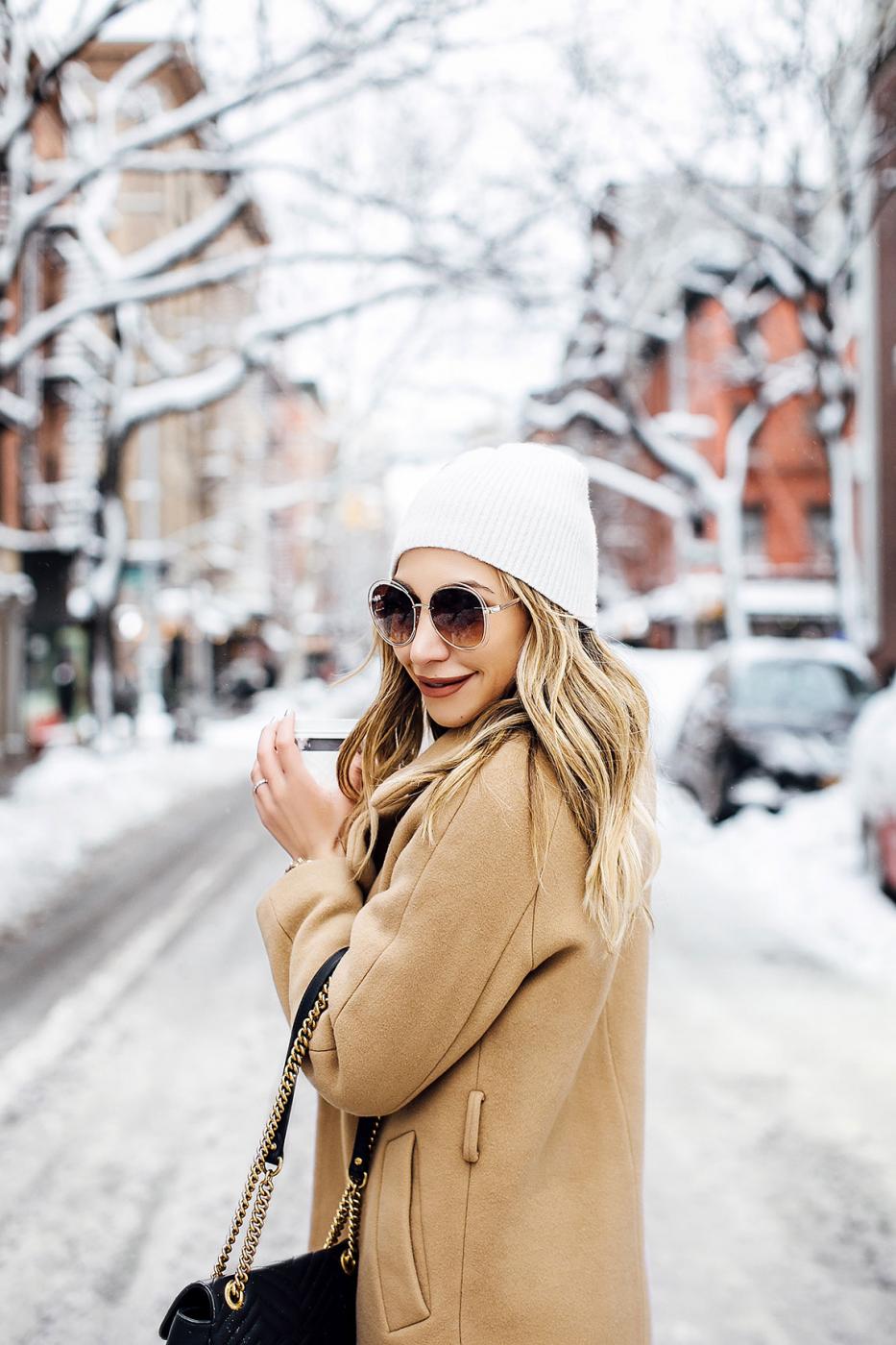 Now, I'm talking about record-breaking numbers here. Streets were deserted, thousands of flights were canceled, and a lot of my friends actually couldn't make it out from LA to NYC. And while I was lucky enough to make it to NYFW, I definitely was NOT prepared to handle that type of weather.
Being from LA, I will be the first to tell you that I am definitely NOT accustomed to frozen little crystals falling out of the sky and blanketing an entire city. And, as I found out, there isn't ONE single coat in my closet that can handle a snowstorm! So, once I landed and saw the surprise weather conditions, I knew I was in trouble.
In order to brave this arctic-like weather (hey, anything below 65 degrees in LA is considered cold!), I had to throw on multiple layers just to walk outside of my beautiful New York City apartment. Seriously, I committed a huge fashion felony — wearing a sweater dress with my J-Brand jeans — but you know what? In a weather emergency like this, I will break any fashion rule to keep warm!
I whipped out my cool Club Monaco beanie — which I brought with me accidentally — and it turned out to be the perfect accessory for the surprise weather!
My Maje coat wasn't really equipped for the storm, but with all the layers I had underneath it, it worked perfectly! Also,. I had to stop at Aldo and buy boots last minute because the original booties I had on got ruined in the snow. Bummer, right?! There's a silver lining to the story, though! Did you guys know that Aldo sells a suede protector spray? I actually used it on my boots in this picture, which is why the boots look brand new!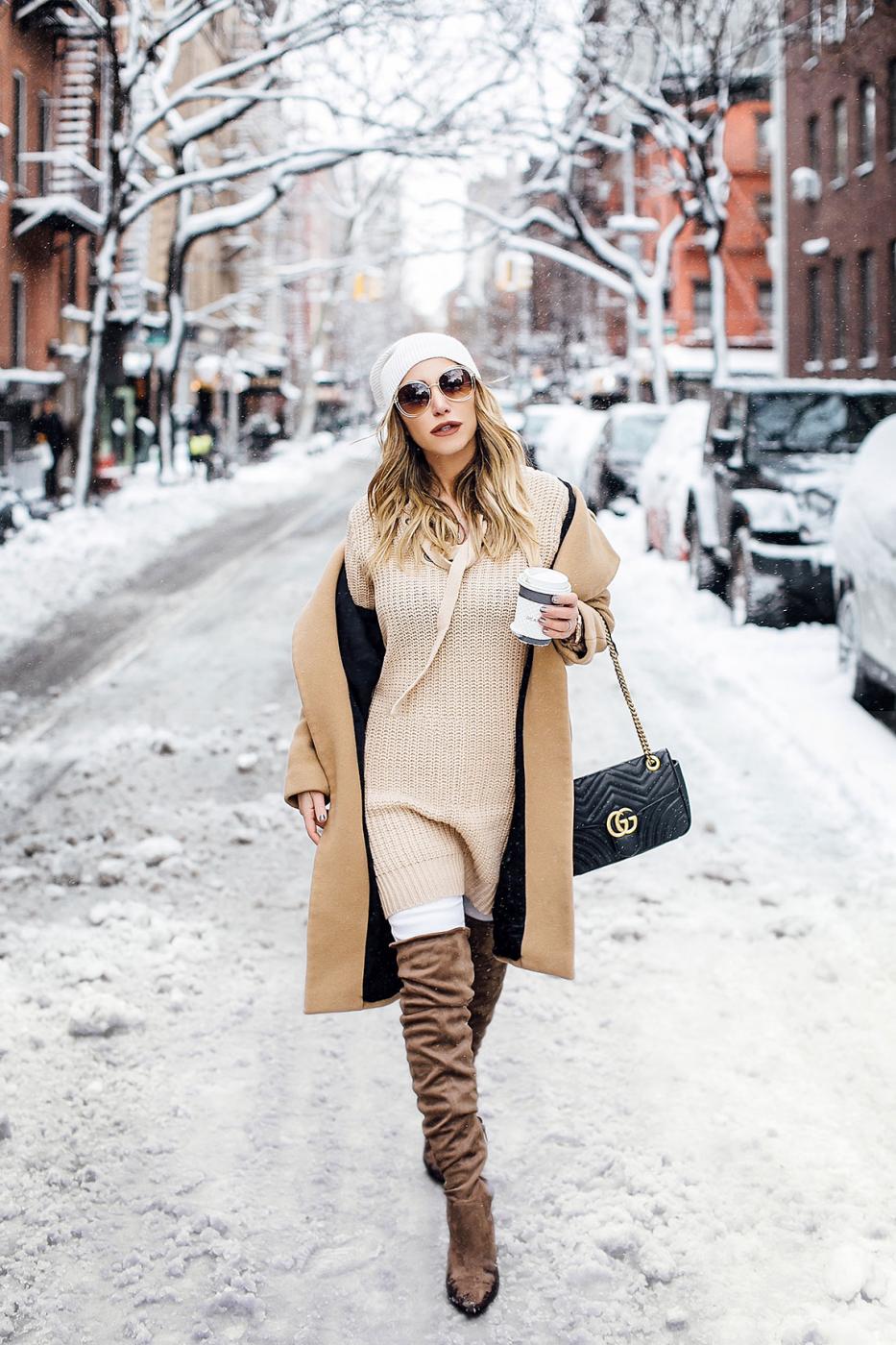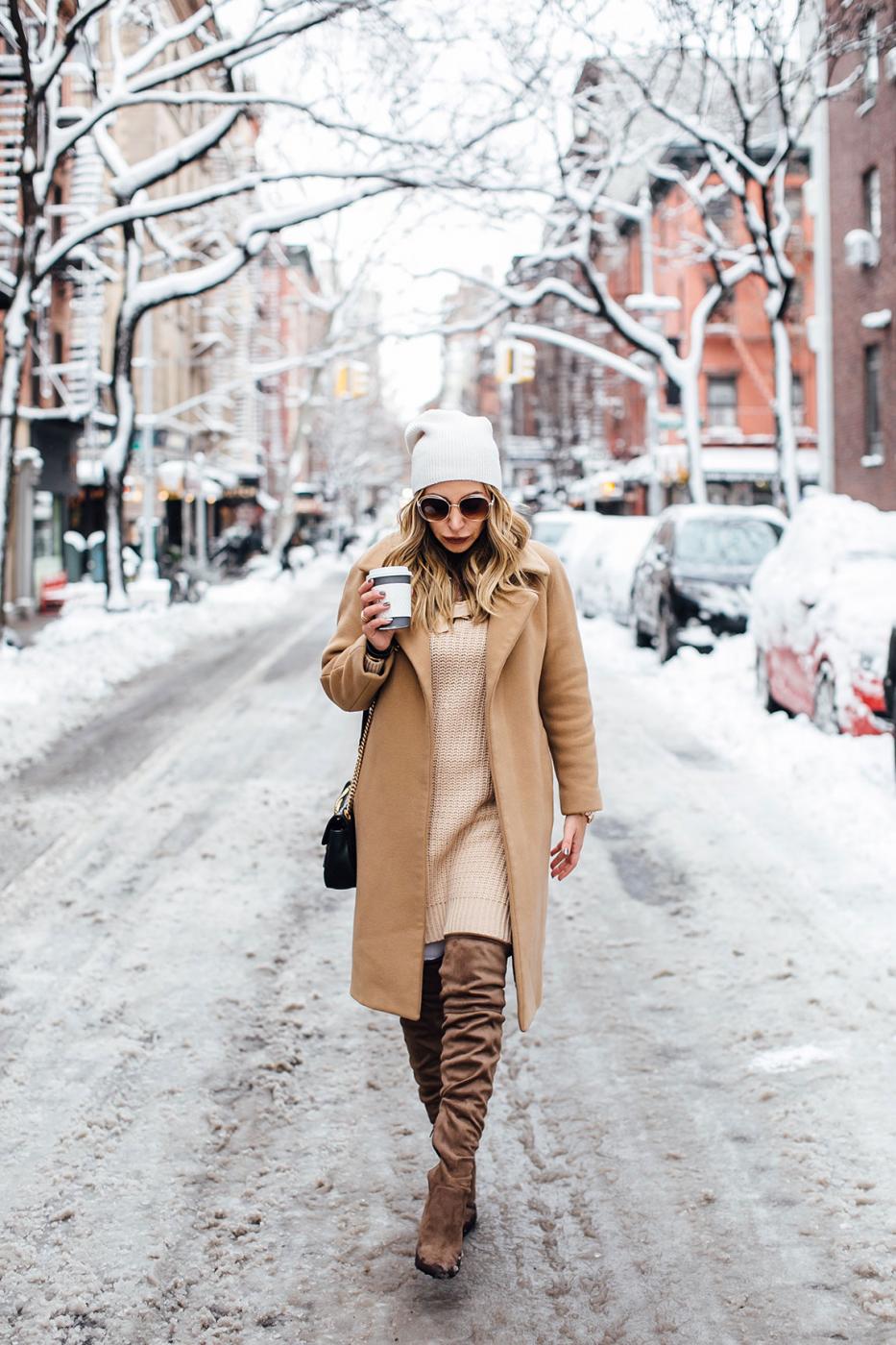 I'm going to do a vlog on my YouTube channel next week where you guys can see my NYFW snow experience. Seriously, it was SO cool! New York City looked like a ghost town during the snowstorm! But, no matter what the weather conditions are, I think everyone can agree when I say that this city is absolutely AMAZING. New York never loses its beauty!
I'll be updating over the next week with more fun pics and moments from fashion week, so be sure to check back! Last night, I attended my BFF Michael Costello's fashion show, which was SO much fun! He really took it to the next level with his work. I can't wait to show you guys some seriously cool #BTS moments.
Love you guys!