Although my whirl-wind trip to Paris for Fashion Week has sadly come to an end, I can't help but look back at the amazing experience I had! And while I wasn't able to attend every single show (hey, I'm only one person!), I put together some of my favorite looks from the most talked about shows from the week!
Chanel
Chanel is one of my favorite designer brands and this year's show at Paris Fashion Week was everything! From modern updates on their classic houndstooth coats to glitz and sparkles galore, I seriously want everything from the Fall/Winter 2017 collection. Everything is so luminous and beautiful! It's almost like the collection transports you to a magical winter wonderland, which is so cool!
Elie Saab
I think it's safe to say a few of you know my obsession with Elie Saab. At this year's PFW, the designer showcased some seriously cool looks! I loved all the metallic jewelry and detailing on all the pieces! I think I'm starting to see a pattern for this year's winter trends and I'm not mad about it at all!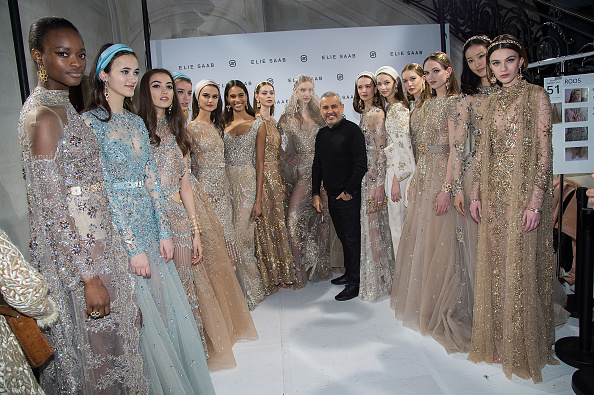 Mugler
Mugler is one of my newest obsessions! I love how the line's pieces showed off the metallic trend that we're seeing everywhere, and also how the designer brand mixed up feminine pieces with menswear-inspired details, like sleek oxford shoes and structured bags.
Vivienne Westwood
Vivienne Westwood is the staple name in the fashion industry for a reason. The designs are truly unique and out of this world! I love how for this year's Fall/Winter collection, the designer went with over-sized coats and tops in funky patterns and colors. So different and fun! You have to have some serious confidence to rock these looks!