This past weekend, I attended the 24th Annual Race to Erase MS GALA in Los Angeles. Hosted by Nancy Davis, guests were welcomed to the 24th Annual Race To Erase MS Gala benefiting Race to Erase MS and its Center Without Walls program, which continues to raise funds in order to provide treatment and ultimately find a cure for MS.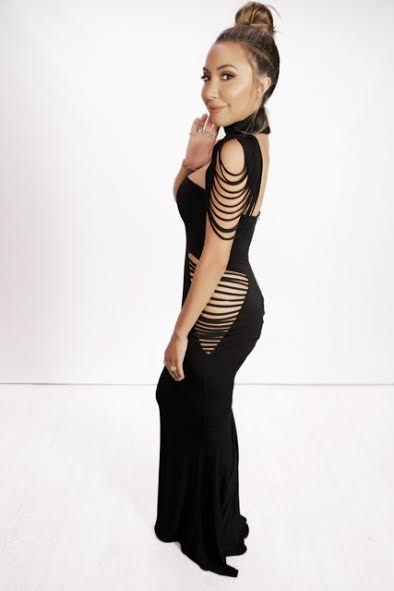 I attended the event wearing this beautiful dress by Hamel by Melina Harris that Natalie Saidi styled for me. For the event, I went outside of my comfort zone and did a topknot, which I am always so insecure to do. I have a big forehead and always like to cover my face with hair. However, my hair stylist, Gilbert Muniz, and stylist, Natalie, pushed me to do this look. My makeup artist Jose Corello added some massive glow to my skin to make my makeup pop since my hair was pulled away from my face. Also, I was absolutely THRILLED to wear pieces from Race to Erase MS Founder Nancy Davis' jewelry line, Peace and Love, whose proceeds benefit the organization.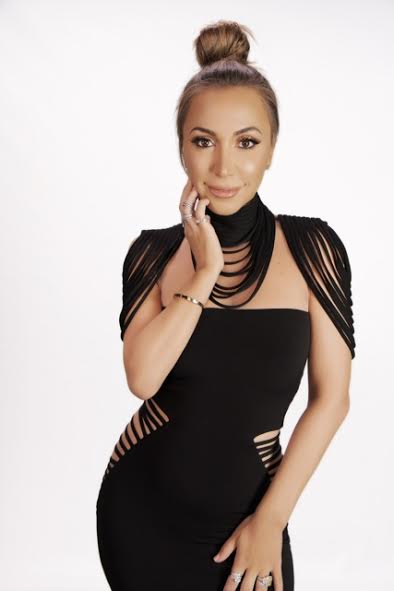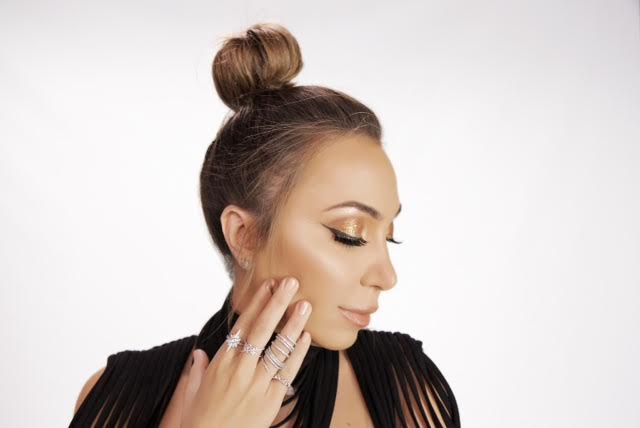 I wanted to give you guys some beauty tips on how I get prepared to get my face and body for a red carpet. Its nerve-wracking walking the red carpet and getting photographed by hundreds of photographers — you never really know where your pictures are going to end up! This whole process is so crazy and there is so much pressure to look *perfect*. Check out some of my tips below!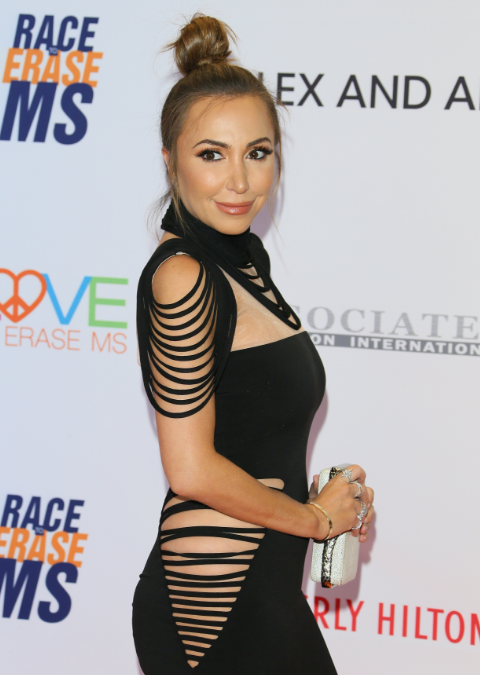 Get Your Skin Smooth
To really make my skin glow , I like to scrub my face and put on a good face mask. I used L'Oreal Pure Clay Mask to get my skin tight.
Get Your Glow On
The best way to get that dewy glow (except using the perfect highlighter) is to hydrate. I drink lots of water days leading up to a red carpet. Hydration is key and its sometimes it's so hard to make yourself drink a lot of water, but it's a MUST. I also like to use mists to hydrate my skin and I even spray it over my foundation to reflect light.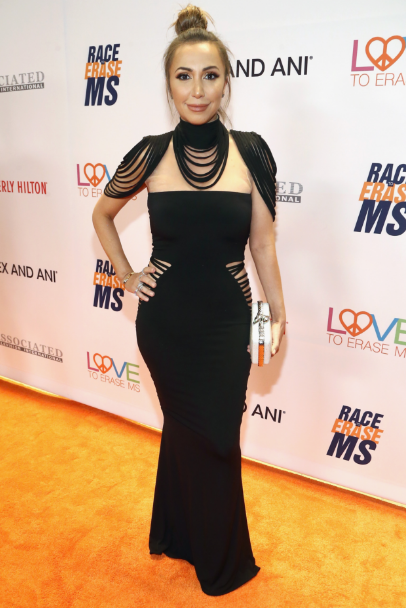 De-puff, Pronto!
I try not to eat salty foods leading to a red carpet so my face and body isn't bloated, and also try not to eat after 6 p.m.
Bronze Your Skin
Whether you want to do a spray tan or go for a DIY at-home bronzer, I always feel like I look more fresh with a healthy-looking tan; nothing that is too orange, but definitely something soft to add a little extra glow.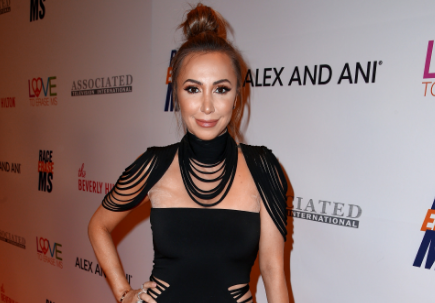 Smile Often
Queen Bey said it best: "A woman is most beautiful when she smiles. Other than that, the most valuable tip I've learned is always use a skin moisturizer!"