Lately, you can't walk out of your house without getting your street style game on point! After all, you gotta Instagram and Snapchat every move you make — and that includes your #ootd. A lot of people ask me how I get my street style fashion together. The truth is — I JUST LOVE FASHION.
I always love to put looks together and find items that stand out. Accessories like handbags, shoes, and jewelry are a big part of my outfit. I always like to choose amazing pieces to make my outfit stand out, too. Most recently, I found the *coolest* pants from fashion brand WhiteFox Boutique!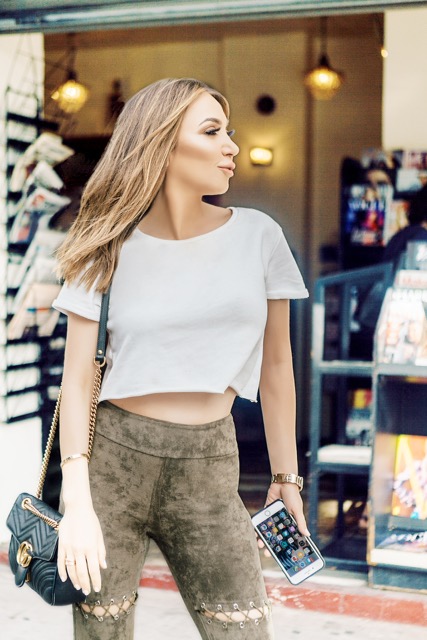 And you all KNOW I had to rock this look for my Instagram page! Here are my top tips on how to win the street style game.
You Gotta Feel Your #OOTD
My number one rule is that you gotta feel comfortable in your outfit! If it doesn't feel right and you don't feel your best, then take it off. If you keep having to fix your top or pants all day, it's just not worth your time.
Practice, Practice, Practice
Practicing poses in front of a mirror is a great way to get better at getting your pose down. Get your angle and best sides ready, then have a friend snap your photo for some serious street style for your social media.
Create Your Own Trends
Fashion has no rules! In fact, I absolutely hate it when people judge what you're wearing. To be honest, no one can dictate to you what is hot or not. Fashion is a way to describe who you are, and you must OWN everything you wear.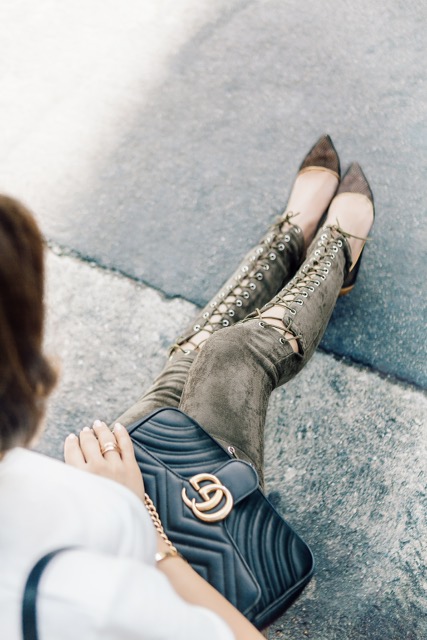 Stand Out From The Crowd
The best street style comes from outfits that stand out — colors, shapes, sizes, etc. Normal is boring! Something out of the ordinary is much more fun and interesting.
Be YOU!
No matter what, you are at your best when you're authentic. Be yourself and let your fashion do all the talking. When you try to be someone else or copy someones else fashion is when you fail. Don't get me wrong, it's totally normal to use others as inspiration but imitation is fashion suicide — be your own muse!