Selena Gomez has her makeup on point! Slay girl slay!
No one is more innovative and creative these days with her makeup then the songstress.
She's been working with the super talented Hung Vanngo for all her glam and the two are really working some magic in the makeup room.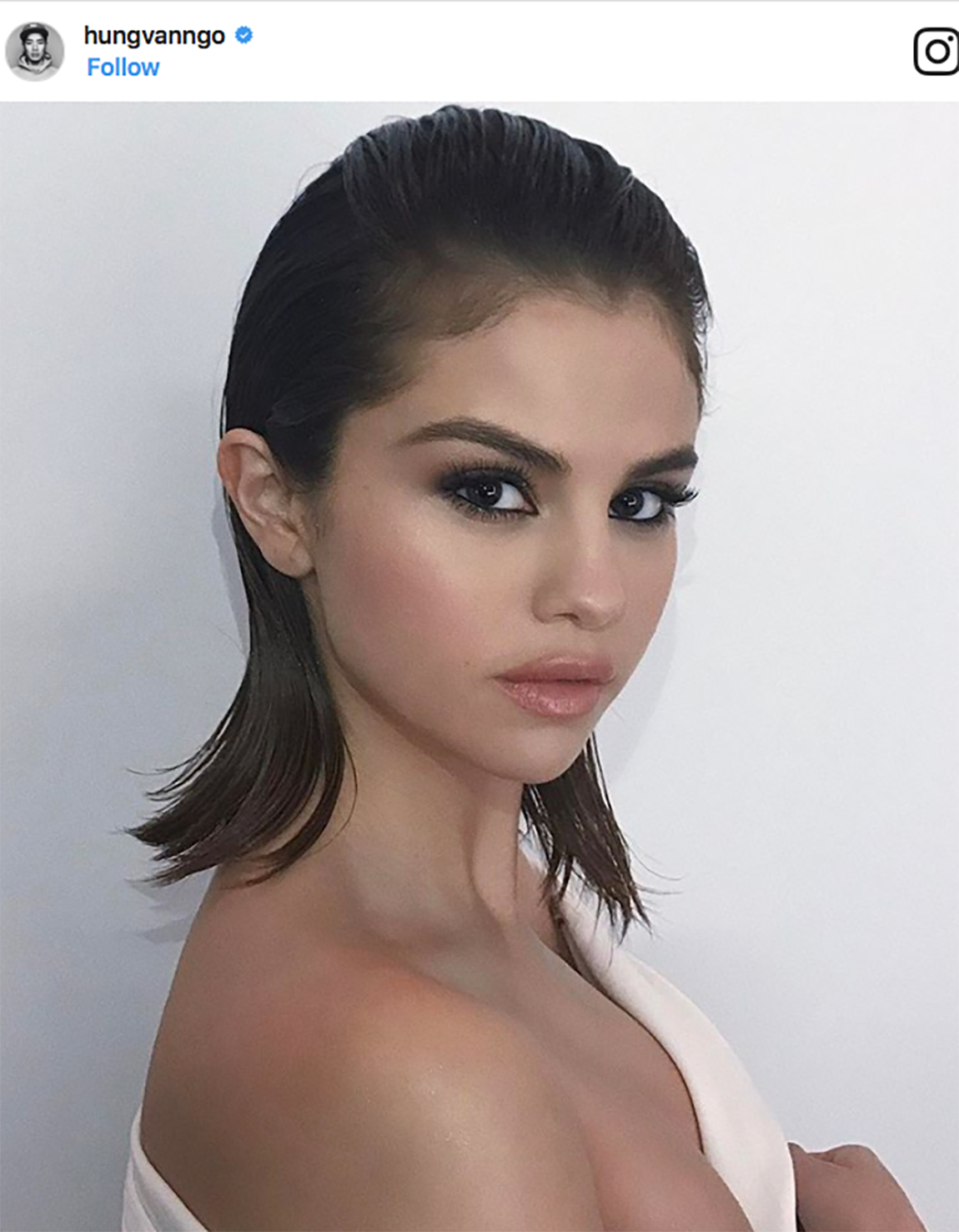 I started following Hung Vanngo recently on instagram and I am amazed at some of his work. He regularly paints the faces of some of Hollywood's biggest names from Katy Perry to Karlie Kloss. It was his work with Selena at the Met Gala that really caught my eye. It was so different from the same old over contoured / cake faced makeup we've been seeing over and over again on celebs and on Instagram.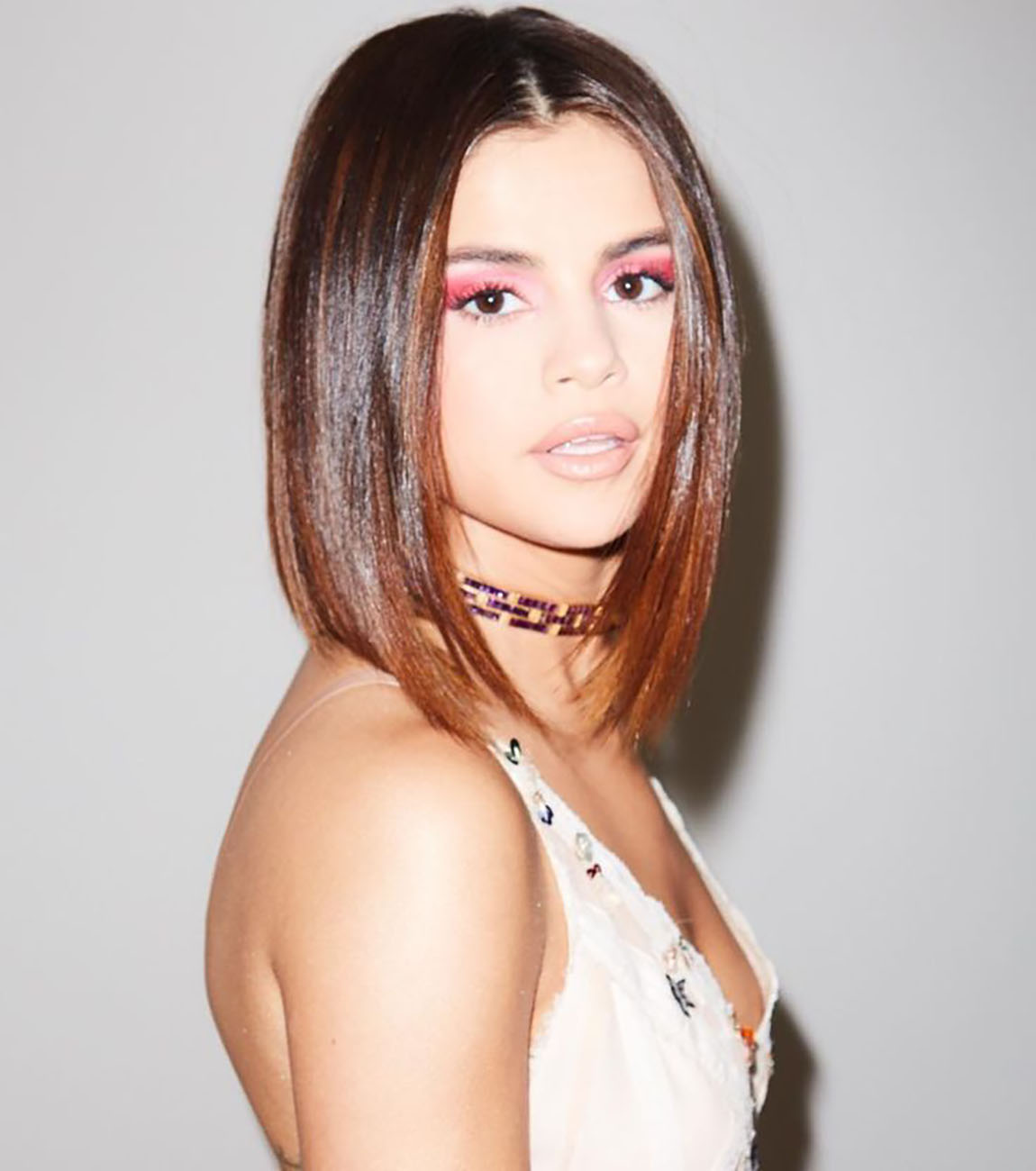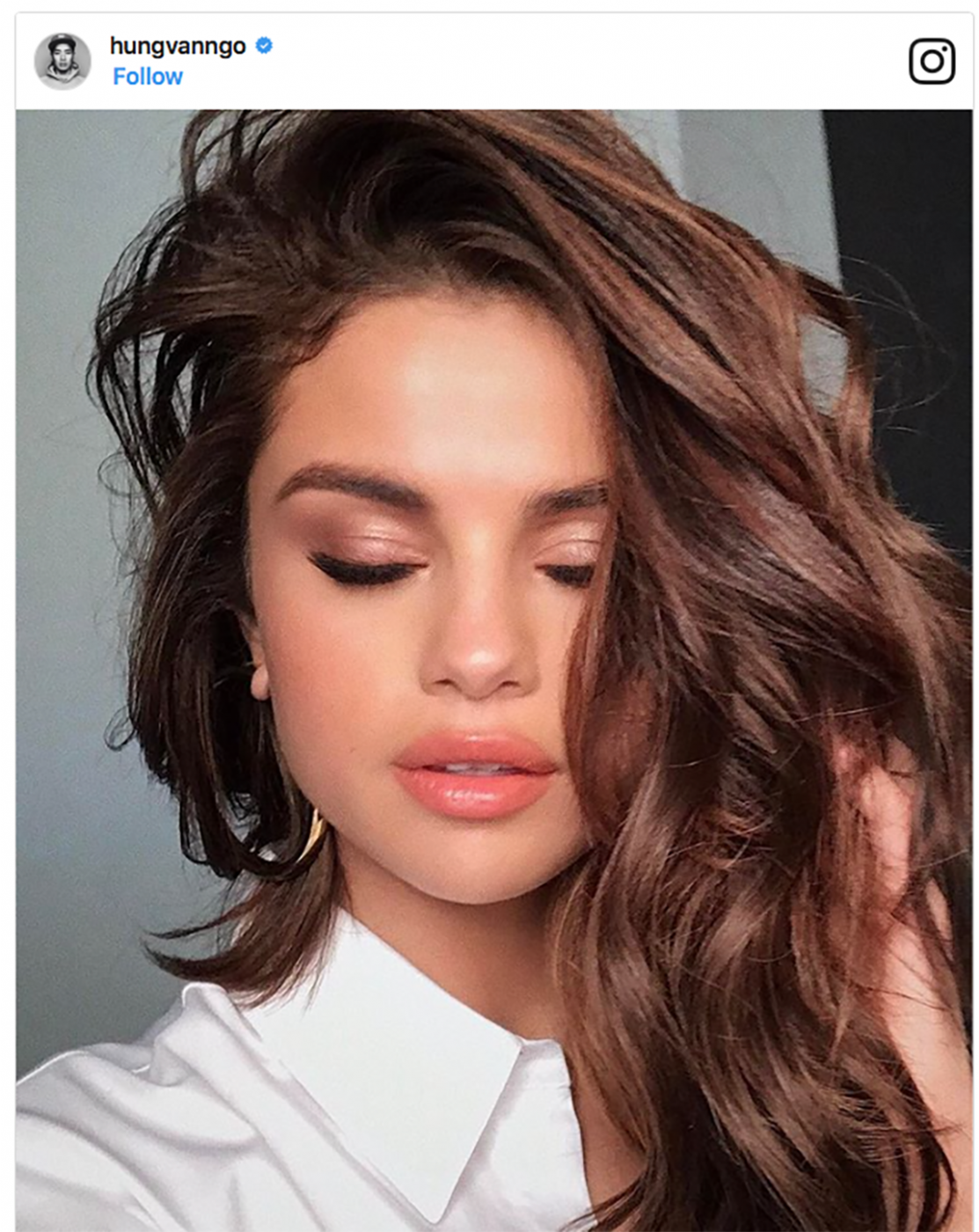 Why I love Vanngo is because he doesn't make women look plastic. He is famous for making women look like the most gorgeous versions of themselves — with glowing skin, a bold eye, a bushy brow — and little else.
I found some tips he gave to news.com.au in an interview to promote his new global artist ambassador role with Marc Jacobs Beauty. Check it out and take some notes ladies!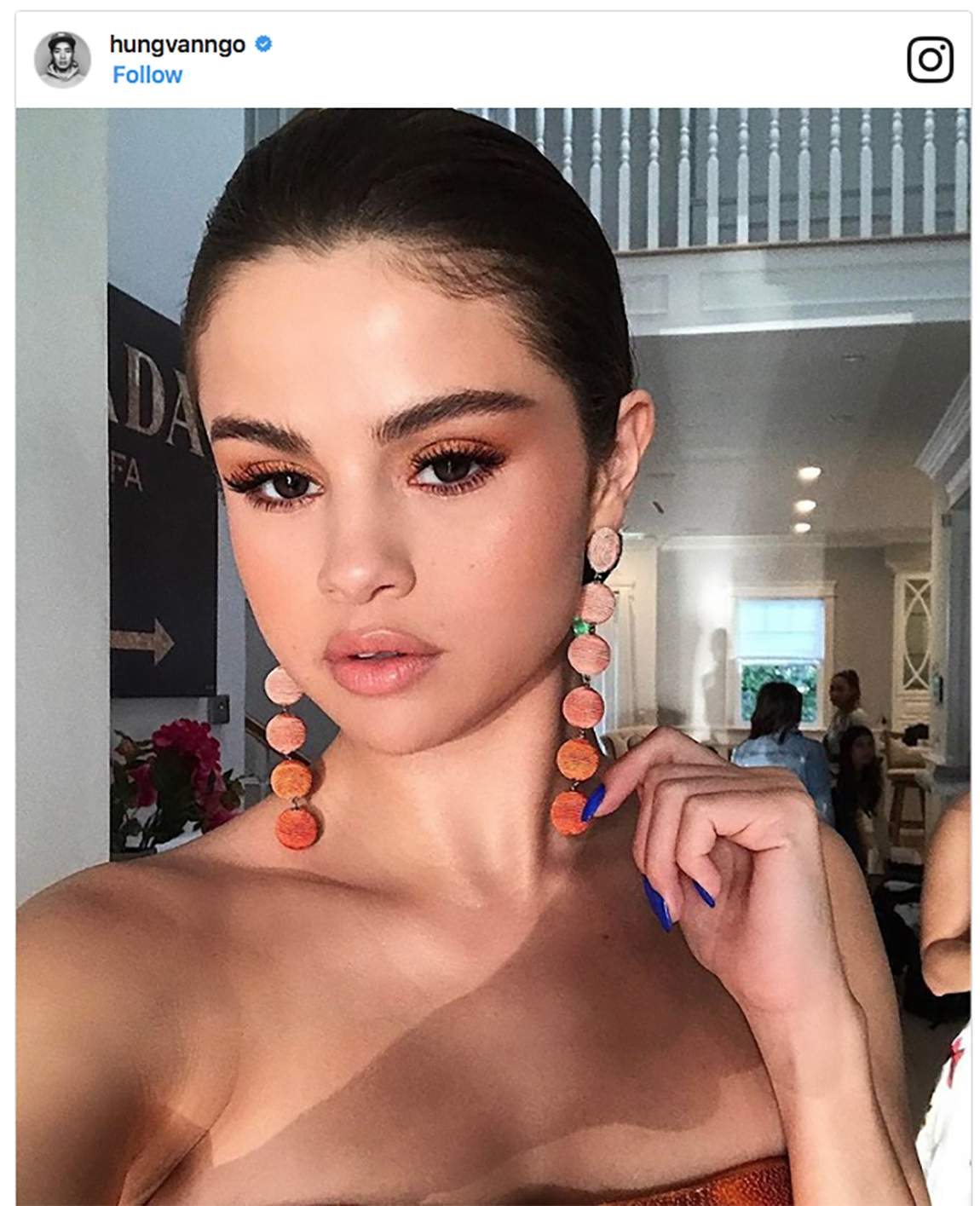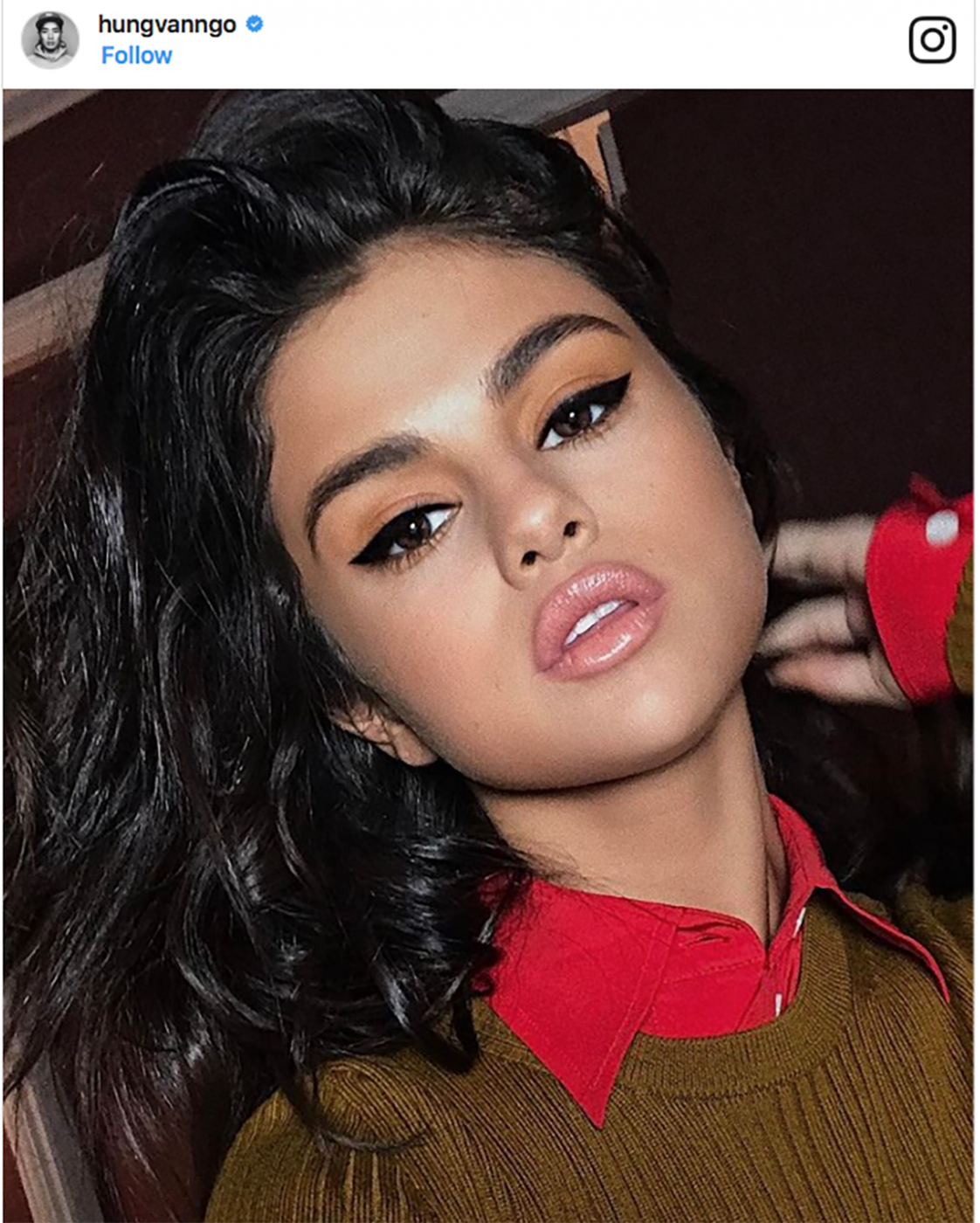 1. Your foundation doesn't match your skin tone
"I think the most common mistake is definitely the foundation not being the right colour. I think that trying to match a shade is key," he said. Hot tip: ask the makeup counter for a sample and test it in natural light.
2. You haven't blended everything properly
"Blending the foundation and blending the makeup is key," he said. "It doesn't matter if you want to wear a heavy contour or an almost bare face. Everybody is different. But whatever your look, it needs to be well blended to look good."
3. You stick to boring, dull eyeshadow colours
"People should realise a little colour does give a very nice lift to the face. When the colour is too neutral, you look a little flat," he said.
"That's why I like to experiment with more colours. Of course I love brown, but I like more warm brown colours. I like to experiment. It gives so much life to the face than greys or nudes or taupes."
4. You only use your fingers, not brushes
"For blush and for lips you can use fingers, but for eyes, yes, [brushes are] essential. We [Marc Jacobs Beauty] just came out with three new eye brushes [The Crease, The Shadow and The Smudge]," he said.
"Those three are key for people to create a beautiful smoky eye. It's important because the position you cannot get from the finger."
5. You've just got too much makeup on
"Sometimes people have a little too much of everything. Do a strong eye or strong lip then a little less on the eyebrows," he said.
"I think if you put too much eye, too much
Also, I recently did a fun makeup tutorial on how to get the fiery orange/red lip stain as see on the cover photo of Selena. Check out the video below!