Singer Rihanna shut it down at New York fashion week.
I felt like she owned fashion week this season with the launch of her makeup line, her Fenty Puma collab show and she has her upcoming Angel ball end of this week.
Speaking of her makeup line, she really killed it!
Fenty beauty is everything that any type of woman needs in their makeup drawer. The cruelty free products represent all types of women, who come from different backgrounds and religions. Rihanna has been very open that this is a makeup line FOR EVERYONE!
For the longest time the beauty industry has ignored women in all colors. Yes, women who like myself are willing to spend cash for the perfect foundation. I am still looking for the best one…haven't found it yet. It's good to know that Rihanna has my back as the heart of her makeup line is making shades for all.
As of now, the makeup line is sold exclusively at Sephora. Rihanna's makeup line has 40 shades of matte foundation, 30 shades of makeup sticks, and 6 highlighter shades.
"In every product, I was like, 'There needs to be something for a dark-skinned girl, there needs to be something for a real pale girl, there needs to be something in between,'" Rihanna told reporters at her cosmetic line's launch. "You want people to appreciate the product and not feel like, 'Oh that's cute, but it only looks good on her.'"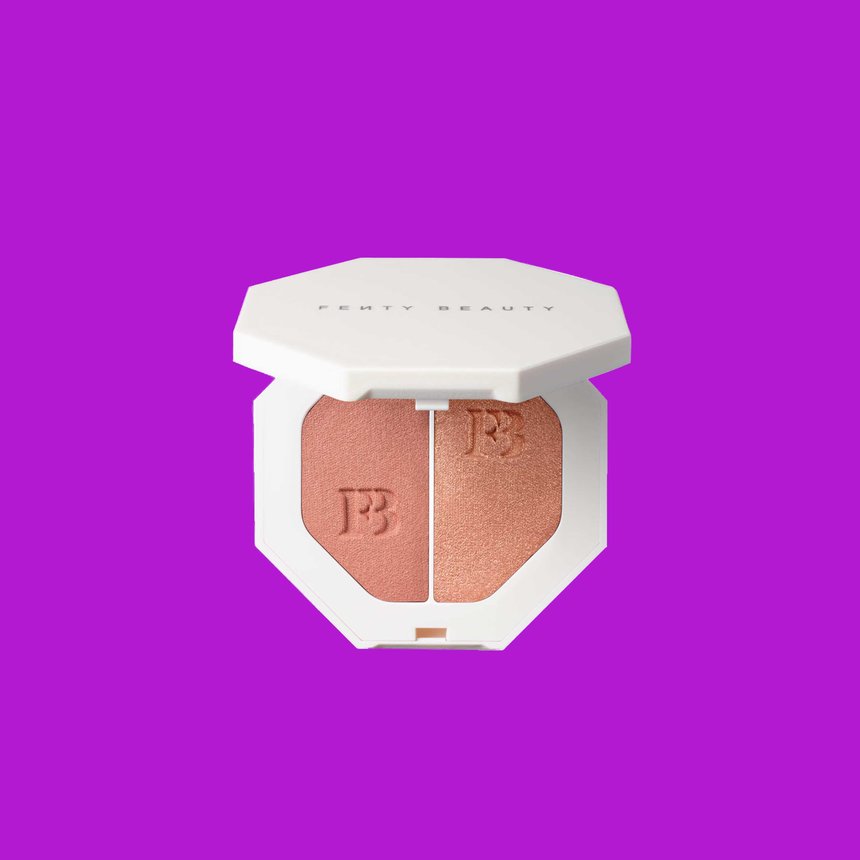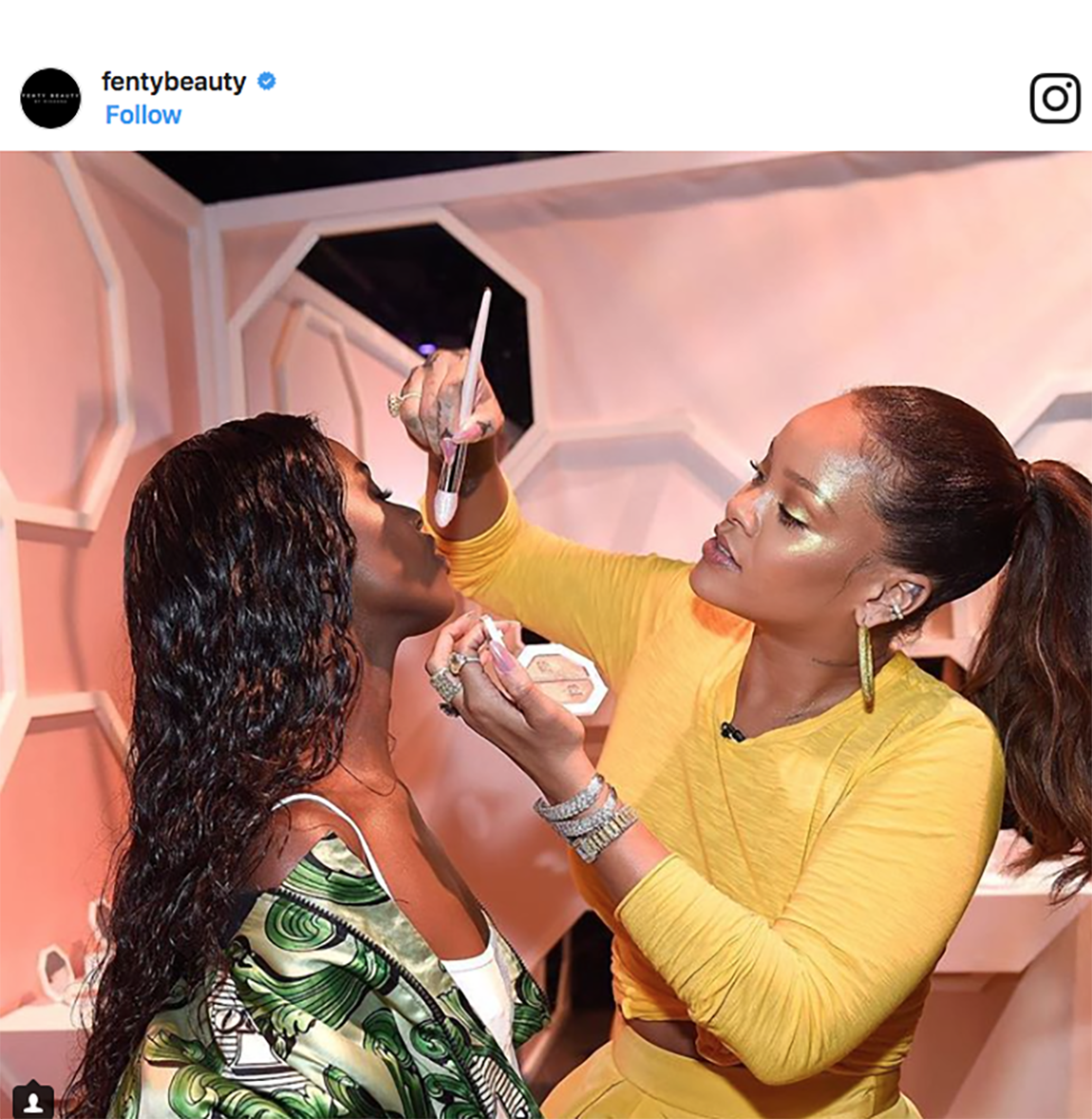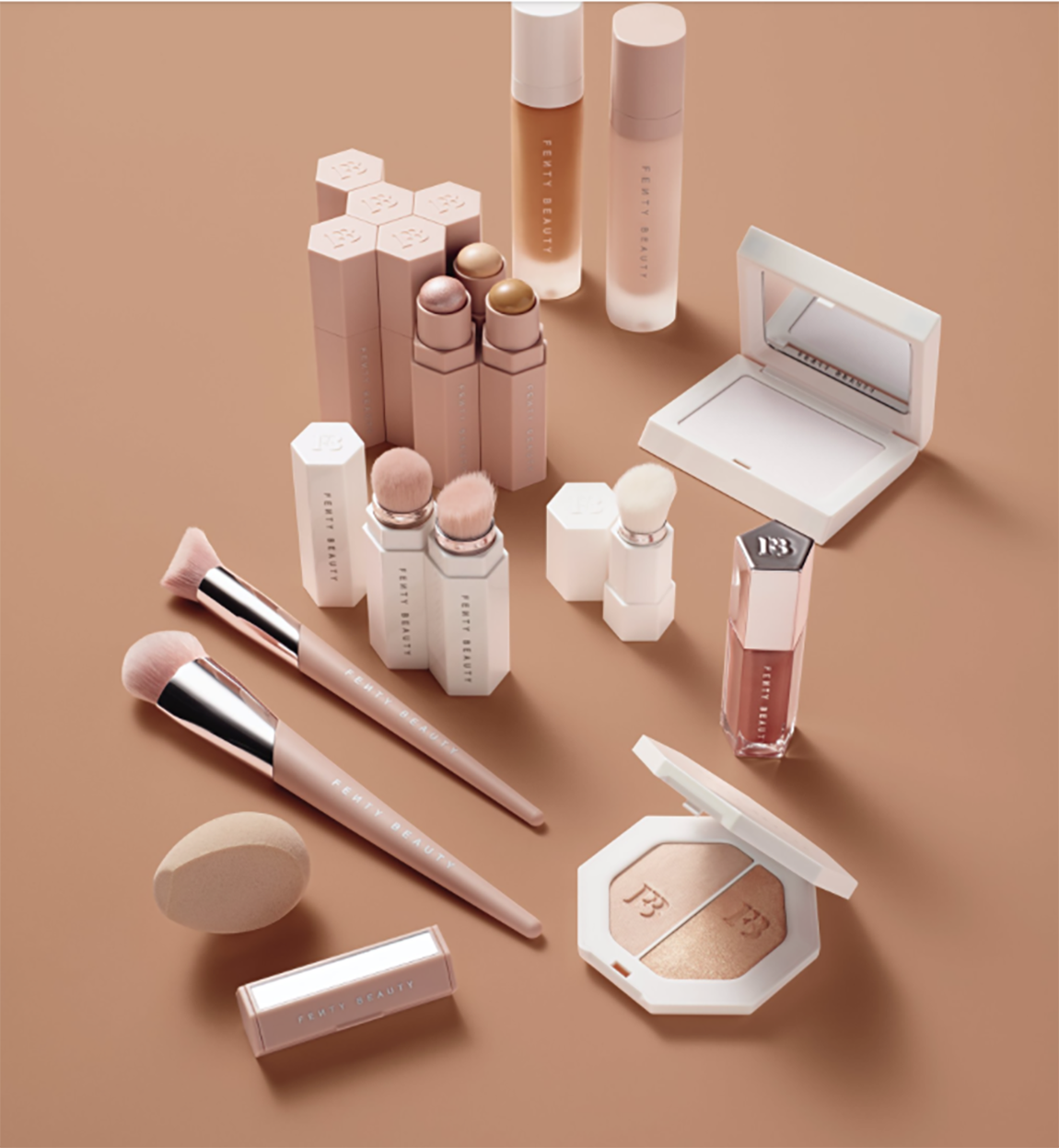 Congrats Rihanna on an amazing collection. I am actually on my way to Sephora now to buy some products and do a new youtube tutorial. I will let you guys know what I think of her products when I use it. So far from the pics I have seen, I am already obsessed! What do you guys think of the collection? Has anyone tried it yet?