The internet is going wild over the squiggly eyebrow trend.
Definitely takes the term, bold brows to the next level.
If you are looking to switch up your arch eyebrow look, then the squiggly brow trend that has taken Instagram by storm can be your thing.
Beauty blogger Huda Kattan recently tried this trend. Originally posted by the makeup artist @lanartistry. "OMG," Kattan wrote, "what do you guys think of my brows?"
Seriously, what do you guys think of the brows? Huda is gorgeous and I feel like she can make anything look good on her face. I keep looking at all the pics online and thinking to myself, is this a look I can rock at New York Fashion week? Is this a look I can rock at the Emmys red carpet?
@lanartistry later added an update to her original post, calling out some of the haters. "She knows how to have a laugh," the artist said about Kattan, adding: "I don't actually think anyone would walk around with it. Maybe for Halloween or to put a smile on someone's face. Unfortunately, I'm not a fan of negativity, and will block it." TBH, she has a point. There's definitely no need for rudeness or hate here, and we should all feel free to experiment with beauty looks — no matter how outrageous they might be.
Whether you will rock it for Halloween or not, this style has become a big trend on the net. Check out this look from @amarieproctor via her Instagram page.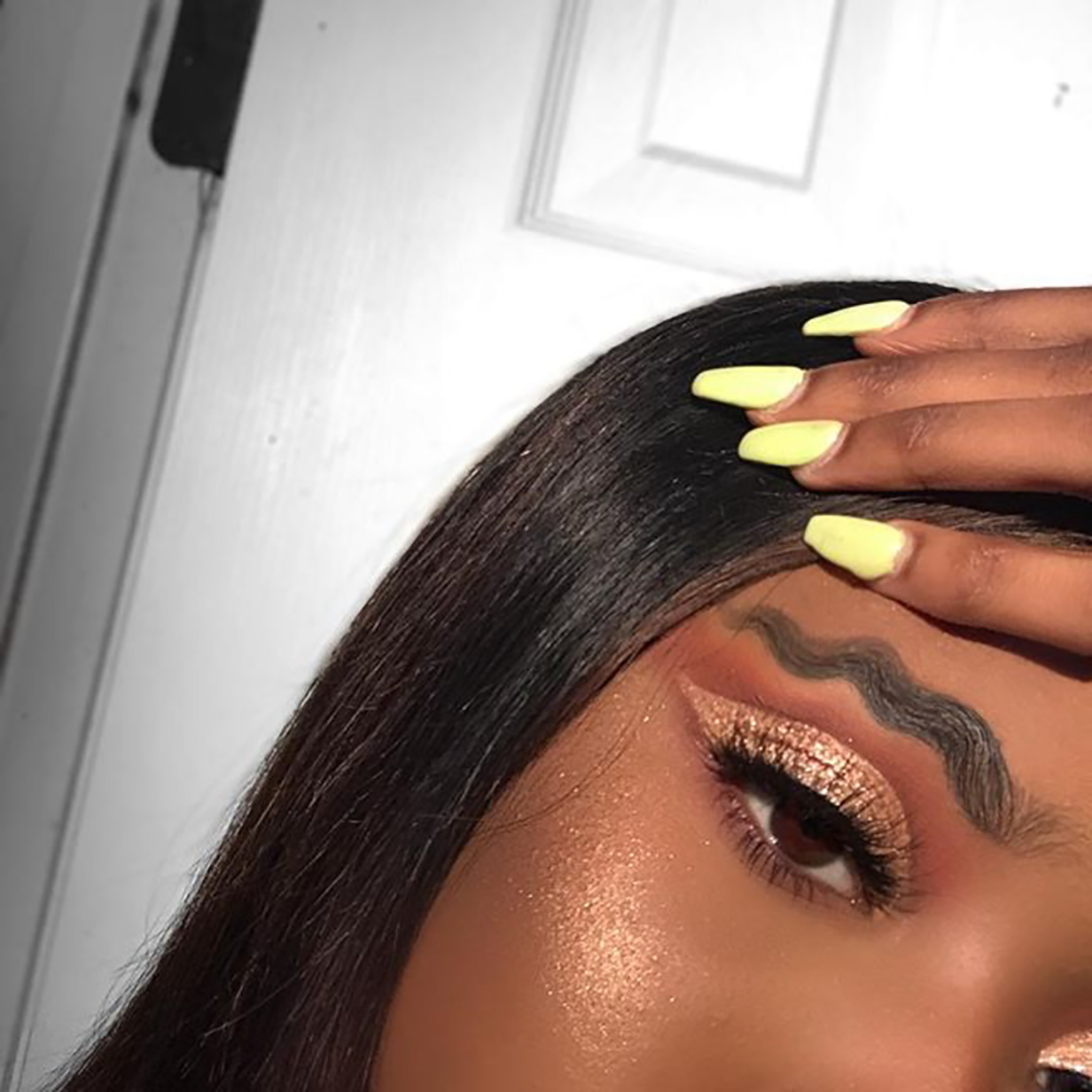 If your not feeling this look thanks to my post, then check out the video tutorial below on you can create this look at home.
It seems that it doesn't end with eyebrows…the look is catching on to the lips as well.
A lot of youtubers and bloggers have shared their wavy lips on their own social media pages and accentuated the look with bright lipsticks and liners.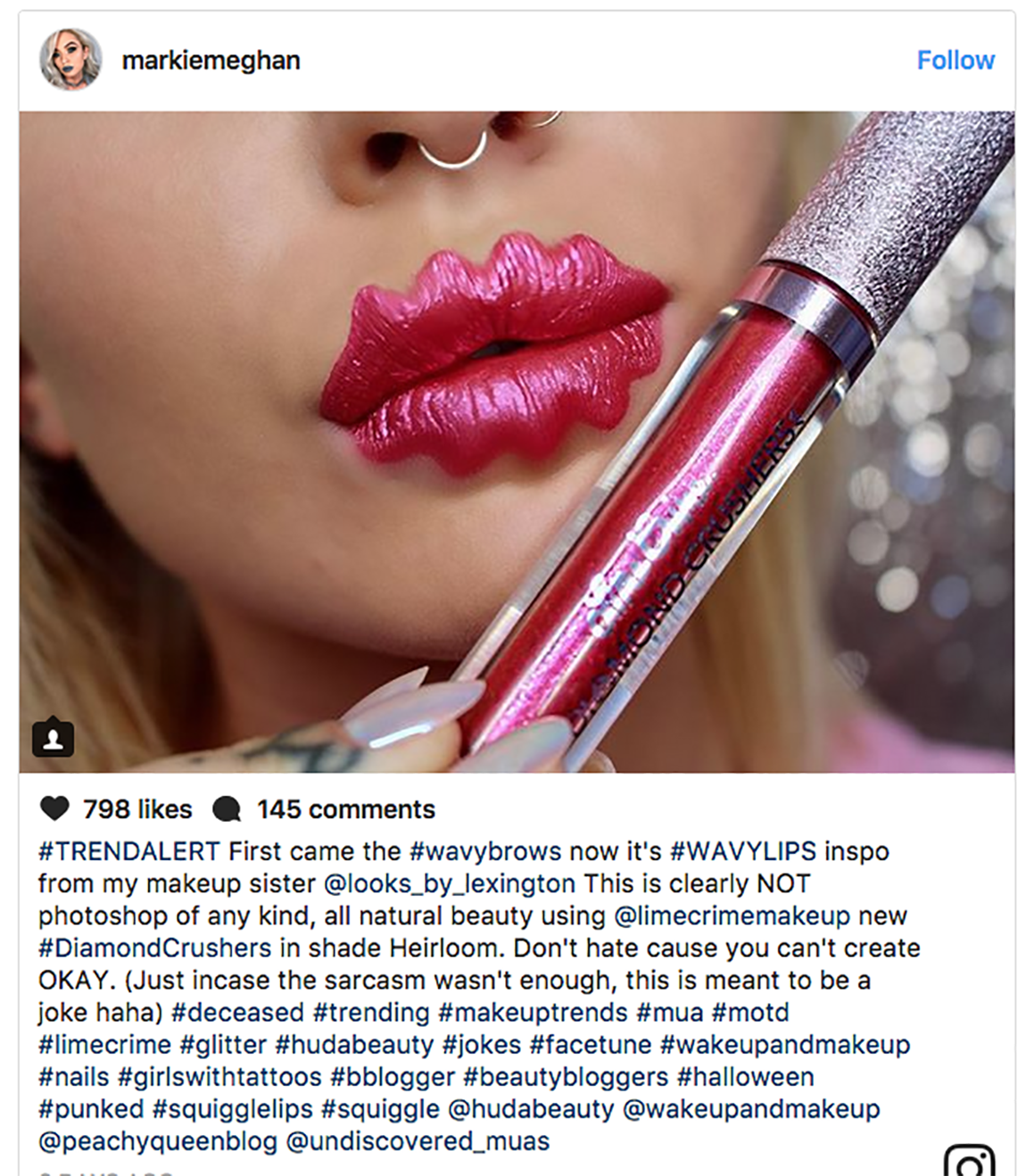 Many argue that the looks are photoshopped while others have used tricks with make-up and concealer to pull it off.
What do you guys think? Would you squiggle any part of your face?