Congrats to Prince Harry and California girl Meghan Markle, who announced their engagement yesterday.
The news made headlines around the world and the princess to be has already become a global trendsetter with her style and outgoing personality.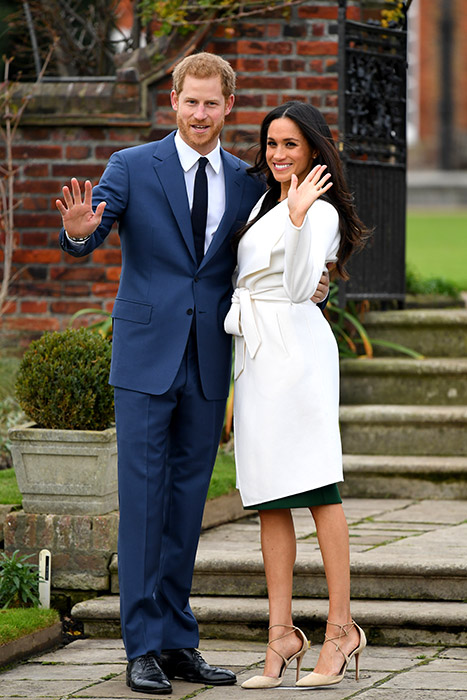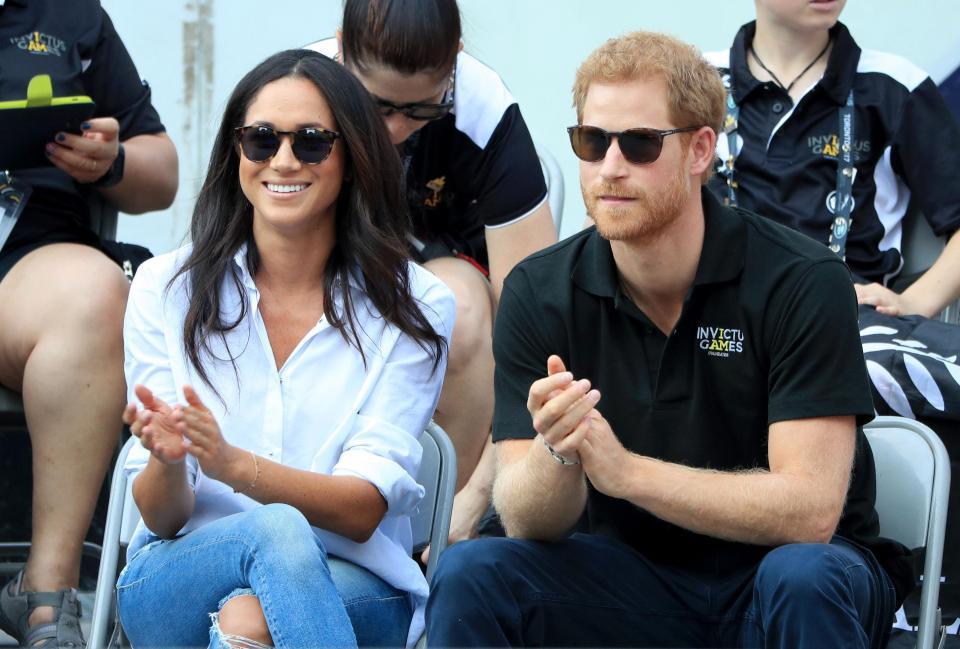 The Suits star describes her personal style as "California girl" and "effortless." From wearing "the husband" shirt in Toronto to a simple white solid coat for her engagement announcement…one thing is clear…Meghan is breaking traditional fashion choices of British royals.
The white coat that Meghan wore by the Toronto-based brand "Line the Label" that for her engagement announcement at Kensington Palace on Monday quickly sold out online that same day. Talk about influence!
Fashion experts are dubbing Meghan's influence as the "Meghan Effect," similar to what has been called the "Kate Middleton Effect." Things sell out the second Meghan touches it. However, she is doing things her way and breaking the rules. For her official announcement, Meghan didn't wear stockings. This might not be a big deal for us American girls, but it's custom in the UK to make formal appearances in stockings as we've seen Kate Middleton do.
Personally, more than her style and simple glam, I am into her charismatic personality. Meghan is very outgoing and this is so different from what we have seen before. For her first interview with Prince Harry, Meghan made a statement that she would not sit quiet on the couch. She literally stole the show!
After all, she is an actress and is used to being in front of the camera. There was something more than just being outspoken. I loved how she kept rubbing Prince Harrys arm, comforting him…because he definitely looks like he hates doing interviews.
I loved seeing her pick up sentences where Prince Harry couldn't finish. Isn't that what a good partner is for?What I love about Meghan most is that she's confident, opinionated, bubbly and has a infectious smile.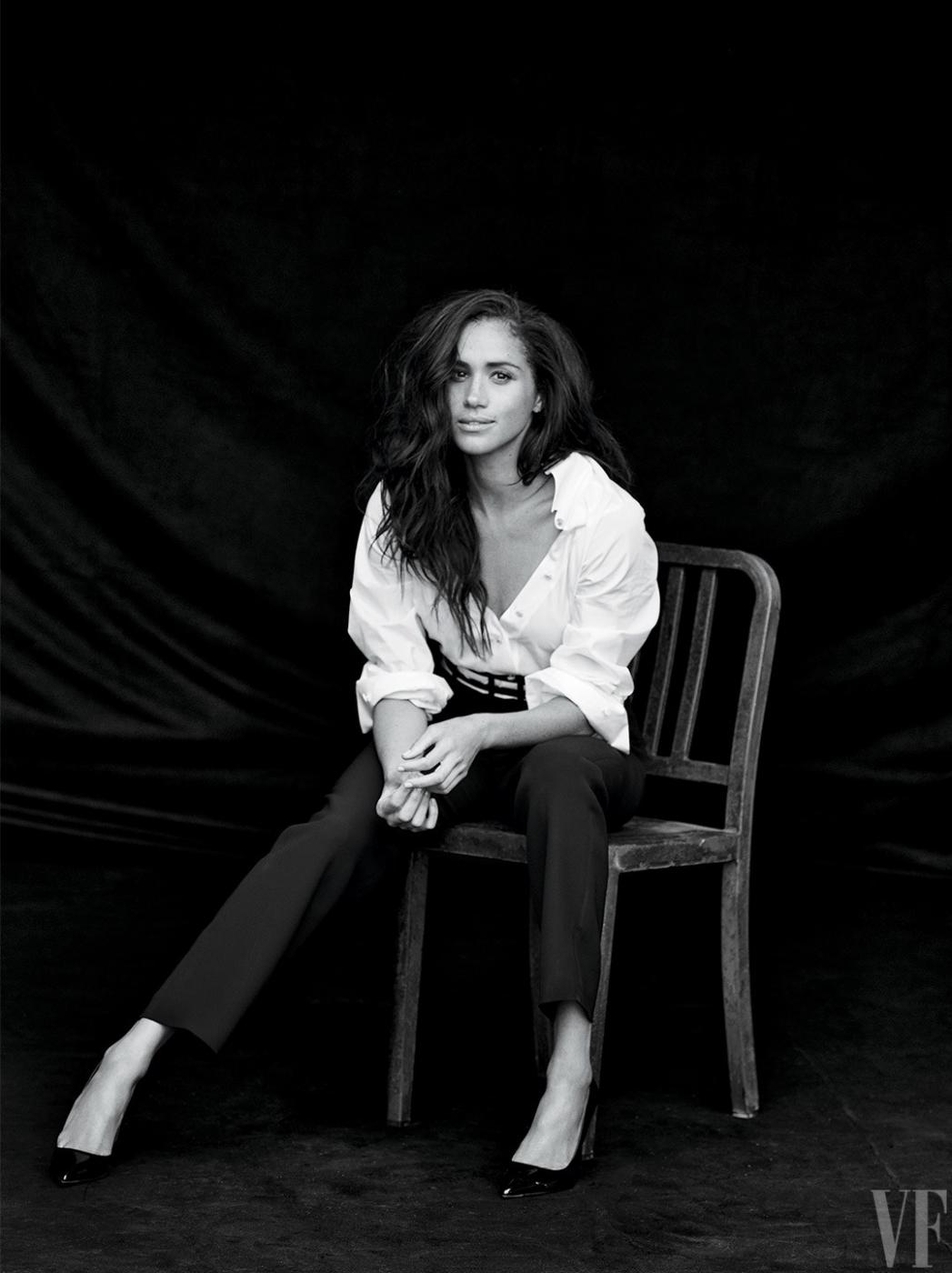 It's no wonder that Prince Harry has fallen head over heels over Meghan. She is very different from what we have seen in the Royal family. I feel like Meghan is going to change the game when it comes to how things are done for the traditional royals.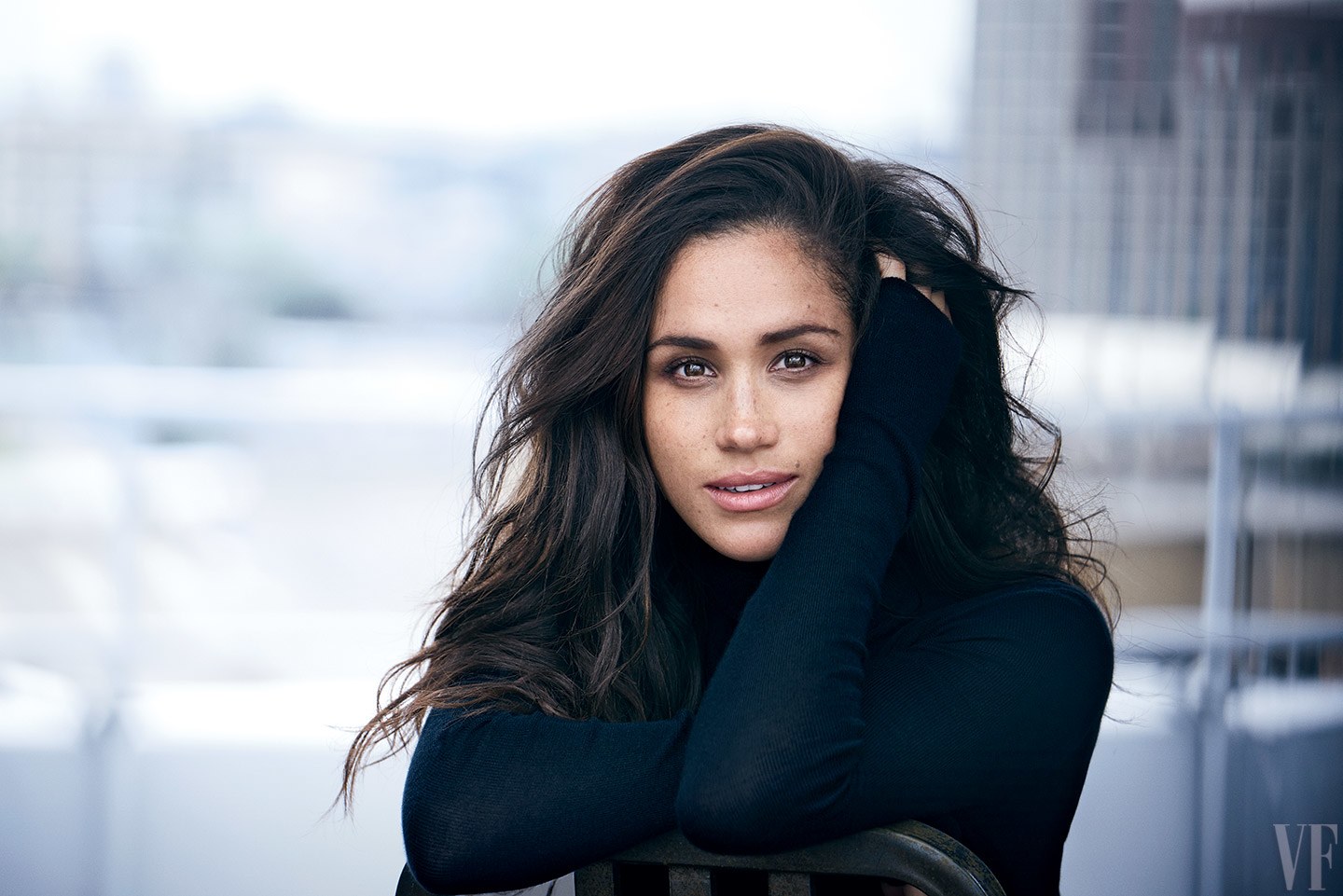 I do respect the fact that she is involved with charities and I know she's going to do a lot with her new position in the Royal family. To be honest, I am just excited to see an American girl who is older, divorced and diverse becoming a princess. It's a fairytale story and I find it so beautiful.
The one thing I am sad is that Meghan had to quit her job as an actress and her blog. In response to that Meghan said, "what's been really exciting, as we talk about this as the transition out of my career… is that the causes that have been very important to me, I can focus even more energy on."
She went on to say,"you realize that as you have access, or a voice that people are willing to listen to, [it comes with] a lot of responsibility, which I take seriously."
Meghan said she was excited to learn about organizations in the UK that she was passionate about.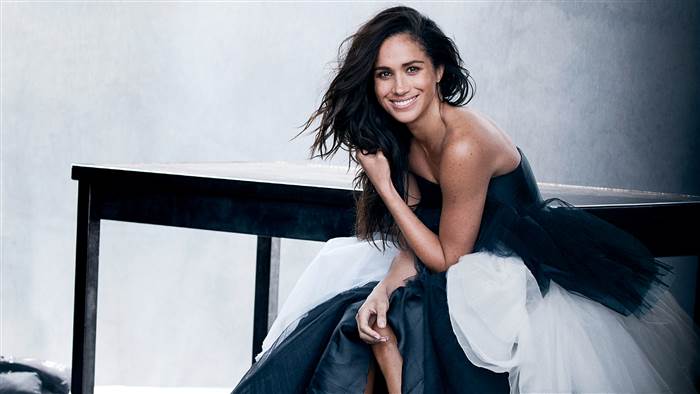 Overall I think the one thing that we can take away from Meghan is that dreams do come true no matter who you are and where you come from. It's important to be yourself and know that people are going to love you for YOU. You will never stand out by being the same as everyone else.