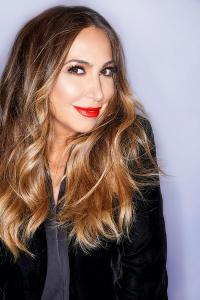 Content Queen Diana Madison is a social and style influencer, entrepreneur, TV personality, mom and producer, who cofounded Obsev Studios. The digital media content powerhouse is a multichannel property that includes Hollyscoop, The Fumble, WTFood, NerdWire, Obsev.com, Style Lab and "The Lowdown with Diana Madison," a weekly talk show. Diana's network reaches over 500 million viewers each month and the brand's channels recently celebrated over 3 billion views.
Diana, the daughter of Armenian immigrants, knew from an early age that she wanted to be an influential part of the entertainment industry. She studied at UC Santa Barbara before interning at E! and "Entertainment Tonight." Undeterred by the lack of positions available to her as an on-camera host, she forged opportunities for herself by creating her own content and becoming one of the first YouTubers to develop a web-based talk show and interview series featuring content similar to that on network television shows. Meanwhile, the fashion maven also juggles motherhood and a fashion and lifestyle blog, and stays on top of the current trends in the digital and celebrity space without batting an eyelash.
Diana's shows air weekly on AOL On, Amazon, Roku, YouTube, MSN, Dailymotion and DirecTV. She speaks to the most influential artists in the beauty industry and gets their pro-tips firsthand. "The Lowdown" has welcomed guests such as J.Lo, Mariah Carey, 50 Cent, John Legend and Alessandra Ambrosio, with each episode reaching over 325 million people across distribution partners and media coverage.
Diana is also the creator and Executive Producer of "Glam Masters" on Lifetime. The show is hosted by Laverne Cox, and Kim Kardashian West and Shed Media serve as Executive Producers.
For all press, radio and television bookings, please contact Lindsay Rielly: lrielly12 [@] gmail [dot] com.